What to Expect From Apple in 2017: iPhone 8, 10-Inch iPad Pro, Refreshed iMacs, and More
With the launch of the iPhone 7 and MacBook Pro, 2016 has been a mixed year for Apple. The iPhone 7 was released without a headphone jack, an unpopular choice that's now been somewhat ameliorated by the launch of the AirPods, and the MacBook Pro has been plagued by battery issues, graphics problems, and complaints about the high price of the device.
Apple also saw its first decline in iPhone sales in 2016, but 2017 could potentially turn things around for the company. We're expecting the biggest iPhone revision we've seen since the iPhone 6 and 6 Plus launched in 2014, plus we're also expecting major iPad changes, refreshed desktop Macs, and software improvements.
iPhone 8 - September 2017
Rumors about the 2017 iPhone started ramping up before the iPhone 7 was even released, so there's a lot of information out there, and at this point, quite a bit of it conflicts, so it's difficult to get a clear picture of what Apple is planning for the iPhone's 10th anniversary.
If you read all of the rumors and suss out some common themes, there are a few concrete details that hint at what likely to see in the next-generation iPhone. We're assuming it's going to be called the "iPhone 8" due to design changes that are more radical than we'd expect for an "iPhone 7s," but it's entirely possible Apple will go with another name.
It looks like there's going to be at least three iPhone models, and one of those will have an OLED display. It's sounding like we're going to get one premium OLED iPhone somewhere in the neighborhood of 5 inches, with either a flexible curved display that wraps around the edges like the Samsung Galaxy S7 Edge or an edge-to-edge display more in line with the current design of the iPhone 7.

These seem to be mutually exclusive concepts, but we've heard rumors suggesting both possibilities. A display that wraps around the sides of the phone seems to suggest we'd continue to have some kind of top and bottom bezels, but information coming from sources like KGI Securities analyst Ming-Chi Kuo seems to point more towards a less curved 2.5D edge-to-edge display that does away with bezels entirely.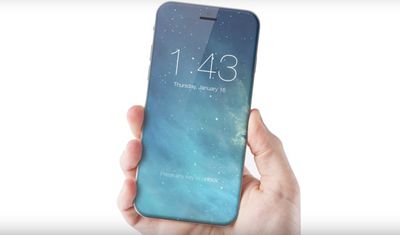 Of course, it's possible some "edge-to-edge" rumors refer to the removal of the side bezels rather than the top and bottom bezels, but it's not entirely clear.
Either way, it seems the iPhone 8 will do away with the Home button, incorporating a Touch ID fingerprint scanner directly into the display. Ambient light sensors, microphone, and camera may also be located under the display for a true single piece of glass look.
Along with that OLED model, rumors also suggest we're going to get two other iPhone models, perhaps in standard 4.7 and 5.5-inch configurations. These would presumably be less expensive and would use easier to obtain standard LCD display panels.
Either the OLED model or all three iPhone models rumored for 2017 will include a glass body, doing away with the aluminum-style body that Apple has used for several years in a row. The glass back and the display may be housed in an aluminum frame for stability, but the glass itself will mean a significantly different visual aesthetic.
A glass body will bring a fresh look, but there's another reason behind the materials switch -- wireless charging. Apple is rumored to be developing long-range wireless charging techniques, which could make their debut in 2017. An aluminum body can interfere with wireless charging speeds, while a glass body offers less interference.
It's not entirely clear if Apple is developing its own wireless charging solution or working with a company like Energous, nor do we know exactly how wireless charging will be implemented, but it is looking like a feature we can expect to see in all 2017 iPhone models.
Other features rumored for the 2017 iPhone include a faster A11 processor, more advanced biometric features like improved facial recognition techniques or perhaps even iris scanning, and an upgraded Taptic Engine able to create "more complex tactile vibrations." Dual cameras are expected to be offered in some iPhone models, but optical image stabilization could be added to both lenses (instead of just the wide-angle lens) in the next-generation iPhone.
Apple is rumored to be considering upwards of 10 different prototypes for the 2017 iPhone, which explains why we may be hearing so many different rumors about the device at this point in time.
As we get closer to the September launch date of the 2017 iPhone and as Apple's own plans solidify, we'll get a better idea of what to expect.
iPad Pro - Spring 2017?
Apple is working on a revamped version of the iPad Pro, and as with the iPhone, the rumors are all over the place. Apple is said to be planning on introducing three models in 2017: a 9.7-inch iPad Pro, a 12.9-inch iPad Pro, and a new mid-range model with a display that's somewhere between 10.1 and 10.9 inches.
The 10-inch iPad Pro is rumored to feature an edge-to-edge nearly bezel-free display much like the iPhone 8, and its actual body size will be identical to the 9.7-inch iPad Pro.
For that reason, rumors suggest the 10-inch iPad Pro will be replacing the 9.7-inch iPad Pro, but Apple plans to keep the 9.7-inch iPad Pro around as a low-cost tablet option. The 10-inch and 12.9-inch models will reportedly be the new flagship models, upgraded with faster A10X processors.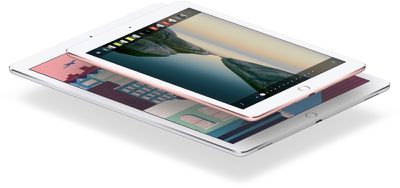 The exact size of the 10-inch iPad hasn't been sussed out yet. KGI Securities analyst Ming-Chi Kuo, who often reliably predicts Apple's plans, says it will measure in at 10.5-inches. Japanese site Mac Otakara has a more mixed track record and has released two reports pointing towards both 10.9 and 10.1 inches. Rumors out of the Taiwanese supply chain have suggested 10.5 inches, and research conducted by Barclays Research says it'll be 10.9 inches.
One rumor from Mac Otakara also suggests Apple will introduce a smaller 7.9-inch iPad Pro to succeed the iPad mini, but that information has not yet been confirmed by another source.
With Apple planning to introduce new iPads in 2017, there may also be more of a focus on iPad-specific software during the year. Apple is said to be aiming to enhance the iPad Pro with new hardware and software features that cater specifically to professional users, such as a faster display for smoother on-screen zooming, panning, and scrolling, and expanded iOS support for the Apple Pencil that will allow it to work in more areas.
Mac Otakara and Barclays Research have both predicted an early 2017 launch for the new iPads, perhaps in March or April, but if a radical edge-to-edge redesign is in the works, it is questionable as to whether Apple will upstage the 2017 iPhone 8 that's expected in September with an edge-to-edge iPad launching earlier in the year.
iMac - Spring 2017
New iMacs didn't debut alongside the MacBook Pro at Apple's October 2016 event, but there's rumored to be an update in the works. According to KGI Securities analyst Ming-Chi Kuo, we will see iMacs in "mid-1H17," which translates to sometime around March or April.
A refreshed iMac will likely include Intel's Kaby Lake chips and AMD graphics (in models that use discrete graphics options). The iMac is potentially due for a design refresh, but there have been no rumors suggesting anything more than a minor spec update is on the horizon. In fact, information from Bloomberg suggests all we'll see in a 2017 is a shift to USB-C and improved processors.


Kaby Lake chips appropriate for the iMac are set to come out in late December to early January, perfect timing for a spring release.
We could potentially see a new keyboard that could ship alongside an iMac. Apple is rumored to be considering a standalone keyboard that incorporates a Touch Bar much like the keyboard of the MacBook Pro. Such a product might accompany a future iMac.
MacBook - Spring 2017
After introducing the 12-inch Retina MacBook in the spring of 2015, Apple launched a refreshed version in the spring of 2016, so it stands to reason we'll see yet another upgrade in the early months of 2017.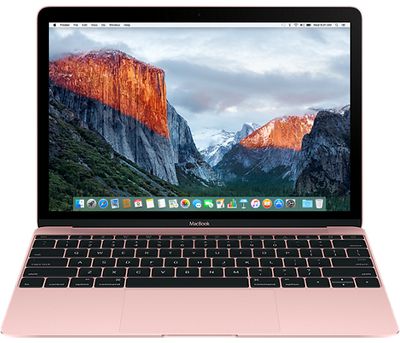 Low-power Kaby Lake chips appropriate for the MacBook are already available, so that's a safe bet for what we might see in an upgraded machine. No design changes are expected.
MacBook Pro - Fall 2017
New MacBook Pro models with a Touch Bar came out in 2016, and if Apple sticks to a traditional upgrade cycle, we'll see a refresh with upgraded internal components in the fall of 2017. Upgrades could include Kaby Lake processors and slight price cuts, but no external design changes are expected for the next several years.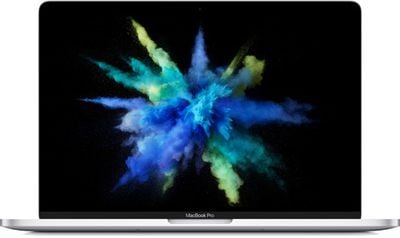 Mac Pro
The Mac Pro is overdue for an update, having last been updated in 2013, and we don't know when it's going to get a refresh. There are no concrete rumors suggesting an update is in the works, and no hints on what a new machine might include.
Processors and graphics cards appropriate for an updated machine have long been available, but Apple could be waiting for the latest technology from companies like Intel and AMD before presenting a new Mac Pro.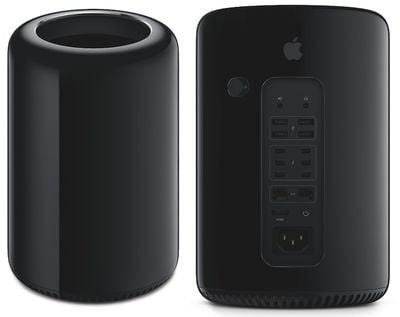 If a Mac Pro is planned for 2017, it could come in the spring alongside refreshed iMacs or, if Apple is waiting for cutting-edge current-generation chips, it could come in the fall.
Mac mini
Like the Mac Pro, the Mac mini has not seen an update for multiple years, with the last update coming in October 2014. Unfortunately, we've heard no rumors on whether or not we can expect to see an upgraded Mac mini in 2016, but if it does come, it could include Kaby Lake chips, faster SSD options, better graphics, and other improvements that have been brought to the Mac lineup over the last two years.
MacBook Air - Never
With thinner, lighter MacBook and MacBook Pro machines now available, we don't expect to see another MacBook Air update. Apple will likely keep the MacBook Air around for a while as a low-cost option until it's able to cut the price on more expensive machines, but a new MacBook Air probably isn't going to happen.



We could, however, potentially see small spec boosts and minor internal upgrades if Apple wants to keep its low-cost machine relevant for a longer period of time.
Apple Watch - Fall 2017?
If Apple is working on a third-generation Apple Watch for the fall of 2017, it's being kept tightly under wraps. We haven't heard any rumors suggesting a new Apple Watch is in the works for 2017, but if we are going to get one, it could come in the fall alongside the iPhone 8.
Potential features we could see in a new Apple Watch include the first significant design changes, upgraded processors, and perhaps sensors that Apple was not able to build into the first and second-generation versions.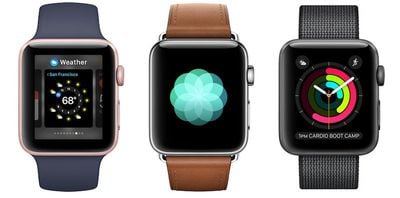 Cellular connectivity, a feature Apple has wanted to incorporate into the watch but hasn't been able to add due to battery life concerns, could also come in a 2017 model. We've also heard rumors of a potential switch to micro-LED displays for the Apple Watch, which can be thinner and lighter with improved color gamut and brightness.
At this point, it's too early to tell if we're going to get a new Apple Watch in 2017, so we'll need to wait for additional rumors to surface over the first few months of the year to figure out what's going on with Apple's wearable.
Apple TV - Unknown
While it's possible Apple could introduce an Apple TV update in 2017, we don't think it's likely to happen. There are no recent rumors suggesting an update is in the works, and there's no real reason for the Apple TV to be updated.
Prior to the introduction of the fourth-generation Apple TV, Apple went several years without introducing a new version of the device, so historically, it is not on an every-year or every-other-year update schedule like Macs and iOS devices.


That said, rumors suggest a future Apple TV could include a better processor and perhaps some features that would allow it to compete with products like the Amazon Echo and the Google Home, but there are other rumors that make it unclear whether these are features that would go into an Apple TV or another standalone product also rumored to be under development in Cupertino -- a home hub.
Home Hub - Late 2017?
Rumors suggest Apple is working on a connected smart home device that's similar to the Amazon Echo. It would be equipped with a speaker and microphone and powered by Apple's Siri voice assistant.
The hub, which has been in development for two years and is in the prototype testing phase, is said to be able to control HomeKit-connected accessories like lights, locks, window shades, and more through voice activation. It may feature "more advanced microphone and speaker technology" than the Amazon Echo or the Google Home, products it will compete with.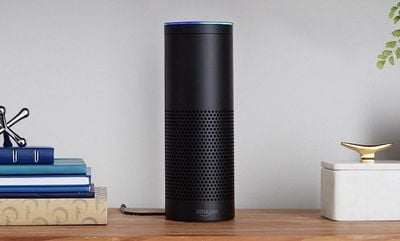 The Amazon Echo


Information on the hub is a bit nebulous at this point, and it's not clear if it's going to be a new standalone speaker-only product or something in the AirPort or Apple TV families, both of which are possibilities. Facial recognition capabilities may be built into the device, and Apple is also working on Siri advancements that will allow it to do more.
Because the hub is still in the prototyping phase, it's not entirely clear when it will launch. It could come in the later months of 2017, but it may not be ready until 2018. Apple could also scrap the project entirely.

iOS 11 - Fall 2017 (June Preview)
Apple introduces a new version of its mobile operating system for iPhones and iPads on a yearly basis, and in 2017, we're expecting to see iOS 11.
There aren't many details on what will be included in iOS 11, but we've heard some hints suggesting there could be more of a focus on the iPad, with features like improved Apple Pencil support that cater to professional users. Apple is said to be planning on allowing the Apple Pencil to work more widely across the operating system.
Apple is also rumored to be developing its own social networking app to compete with Snapchat and Facebook, allowing users to record video, edit video, and add filter and doodles. Such an app, if development continues, could debut alongside iOS 11.
Apple has also been exploring augmented and virtual reality with a dedicated AR/VR team, and some kind of augmented reality feature could potentially be introduced in iOS 11. Maps and Photos are two areas where Apple could take advantage of augmented reality with the iPhone's camera, offering features like mapping overlays of real-world views or Snapchat-style photo filters.

macOS 10.13 - Fall 2017 (June Preview)
The next-generation version of macOS (10.13) will come in the fall of 2017, introducing new features and refining the macOS operating system. There's no word yet on what features we might see in macOS 10.13, but details will likely leak out as it gets later in the year.
Apple will preview macOS 10.13 at its annual Worldwide Developers Conference, which typically takes place in June.

watchOS 4 - Fall 2017 (June Preview)
Alongside iOS 10.11, we're likely going to get watchOS 4, an updated version of the operating system that runs on the Apple Watch. There's no word yet on what new features could be included in watchOS 4, but we'll get our first glimpse of the new software in June.

tvOS 11 - Fall 2017 (June Preview)
The final software update we're expecting in 2017 is tvOS 11, a new version of the tvOS software that runs on the fourth-generation TV. Apple is still working to refine the tvOS experience, so we can likely expect to see some interface improvements and other usability changes as the company gets a better handle on how people are using their set-top boxes.
tvOS 11, along with macOS 10.13, watchOS 4, and iOS 10.11, will be previewed at WWDC ahead of a fall launch.
Buyer's Guide:
11" iPad Pro (Don't Buy)
,
iMac (Buy Now)
,
Mac Pro (Buy Now)
,
Mac Mini (Neutral)
,
13" MacBook Air (Don't Buy)
,
Apple TV (Neutral)
,
Apple Watch (Buy Now)
,
12.9" iPad Pro (Caution)
,
iPad (Caution)
,
13" MacBook Pro (Don't Buy)
,
14" & 16" MacBook Pro (Buy Now)