New iPad Pro With Faster Display and Wider Support for Apple Pencil to Launch Next Year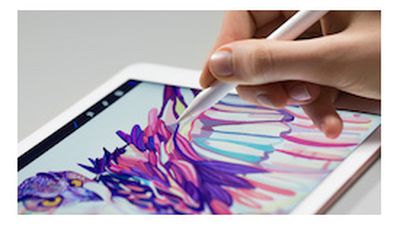 Apple is planning new hardware and software features for iPad that cater to professional users, according to Bloomberg, including a new iPad with faster display technology that allows for smoother on-screen zooming, panning, and scrolling.
KGI Securities analyst Ming-Chi Kuo previously said Apple will release a 10.5-inch iPad Pro model next year alongside a 12.9-inch iPad Pro 2 and a "low-cost" 9.7-inch iPad model. The fate of the iPad mini remains uncertain, but it is presumable that Apple could discontinue the 7.9-inch tablet due to its lack of Apple Pencil support and relatively close proximity in size to 5.5-inch Plus-sized iPhones.
The new hardware will be completed by wider iOS support for the Apple Pencil, the report adds. Apple is reportedly planning to introduce the new software features in a subsequent iOS 10 update in the first half of 2017, but may decide to hold back on the improvements until iOS 11 is released later in the year.
Apple has considered allowing users to annotate objects in many applications across the whole operating system, including in Mail, the Safari web browser, and iMessage, similar to what Samsung Electronics Co. offers on its Note smartphones, the person said. Currently, Apple only supports Pencil functionality in specifically developed apps.
Apple saw its iPad revenue grow slightly for the first time in 10 quarters in July, and these improvements could help the company continue that trend.