Apple Partners With South Korean Company to Develop Hollow Batteries for 'Project Titan' Car Project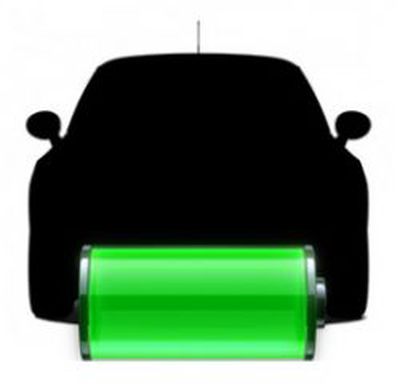 Last year, it was reported that Apple has poached Samsung engineers to develop battery technologies for its widely rumored electric vehicle, and now another unnamed South Korean company may be involved with the project.
Korean site ETNews now reports that a small Korean battery company, which comprises 20 or so employees described as "expert technologists in batteries," has been tapped to co-develop batteries for the so-called Apple Car.
Apple is planning to independently develop its own batteries for electric vehicles based on the Korean company's patented hollow battery technology, according to the report. They are described as cylindrical lithium-ion secondary batteries with a thickness of two fingers and uniquely hollow centers.
Because batteries create most heat from the center due to chemical reactions, this company has created batteries where air flow and cooling are smooth in the center of batteries and this can minimize installation of separate cooling device or a device that prevents over-heating. They are also advantageous in high output. By utilizing this space, it is easy to design parallel connection, which is to expand battery capacity, in these batteries.
The report does not disclose the company's name due to its recently signed non-disclosure agreement with Apple.
MacRumors went searching and uncovered a European Patent Office patent application for a hollow type secondary battery filed by Korean company Orange Power. According to its website, the company has 25 employees in R&D, and 33 total, which together with the patent application suggests it could be Apple's secretive partner. At this point, however, it remains purely speculation.
Apple recently appointed Bob Mansfield, a longtime senior executive at the company, to oversee development of the electric vehicle, said to be codenamed "Project Titan" internally. He is believed to lead a team of hundreds of engineers from the likes of Tesla, Ford, GM, battery company A123 Systems, and elsewhere. The vehicle could be street-ready between 2019 and 2021, according to various reports.

Apple Granted Patent for 'Articulated Vehicle'

TTC streetcars in Toronto, Canada are articulated vehicles (Photo: Tom Ryaboi)
The U.S. Patent and Trademark Office today granted Apple with a patent, transferred from
BAE Systems
, for an invention titled "steering device for articulated vehicle." U.S. Patent No.
9,409,599
, filed in July 2015, describes various steering devices for an articulated vehicle, such as a pivoting bus or transport truck. While vehicle-related, the patent's relation to Apple's electric vehicle is questionable.
Update: The "articulated vehicle" patent assigned to Apple was actually a typographical error made by the law firm handling the submission for BAE Systems. A Request for Certificate of Correction has been filed by the law firm to correct the error.
Upon reviewing the above-identified patent, Patentee noted a typographical error which should be corrected. Applicant erroneously listed the wrong Assignee on the Issue Fee Transmittal filed July 7, 2016. The assignment, noting the proper Assignee BAE SYSTMS HÄGGLUNDS AKTIEBOLAG, was submitted for recordation as set forth in 37 CFR 3.11 before issuance of the patent.

The error now sought to be corrected is inadvertent and of typographical nature, the correction of which does not constitute new matter or require reexamination.