What to Expect at WWDC 2016
Apple's Worldwide Developers Conference kicks off on Monday, June 13 with a keynote event at 10:00 a.m. Pacific Time, where Apple is expected to show off the latest versions of its iOS, OS X, tvOS, and watchOS operating systems and perhaps debut new features for services like Apple Pay and iCloud.
Ahead of the conference, we've compiled all of the rumors that we've heard about features that could potentially debut at the event to give MacRumors readers an idea of what to expect.
iOS 10
Apple's operating system for iPhones and iPads has gone largely without design changes since iOS 7, so it's reasonable to assume iOS 10 may feature some design tweaks to update the look of the OS. A dark mode is one possibility that's been circulating based on the look of Apple's WWDC app and site, but there's no evidence suggesting such a feature will be implemented.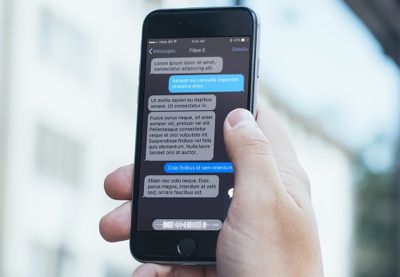 Information on iOS 10 is limited, but we've heard some tantalizing details about the update. Apple is expected to introduce a Siri SDK, allowing Siri to interact with third-party apps in new ways. Developers will be able to build Siri integration into their apps, allowing Siri to access data and perform tasks within apps. Third-party app access has the potential to greatly expand what Siri is capable of and could put the personal assistant on par with more robust solutions like Google Now.
In 2015, rumors indicated Apple was working on an "iCloud Voicemail" service able to allow Siri to answer missed calls and record and transcribe messages for users to read as text at a later time. The service, which could come in iOS 10, is also said to be capable of relaying location information and delivering details on why a user can't answer a phone call.
Siri may also be improved with new capabilities Apple has made through acquisitions like VocalIQ. VocalIQ is able to retain the semantic context between conversations and recall user preferences. Apple has made other AI-related purchases over the past year that could have been purchased to improve Siri. Perceptio, for example, is a startup designed to allow for the creation of advanced artificial intelligence systems while limiting the amount of data stored in the cloud, functionality that could allow Apple to bridge the gap between its desire to introduce deeper Siri functionality with its unwavering focus on privacy.
iOS 10 is rumored to include a redesigned Music app featuring a more intuitive user interface for Apple Music. It's said to use a "bolder, yet simpler" design that emphasizes black and white backgrounds and text to put more focus on album art.
Apple is planning to replace the "New" tab in Apple Music with a "Browse" option that includes better organizational tools for discovering new content, and it will also feature a simplified "For You" section. Connect and Beats 1 will remain unchanged, but Apple may remove the Connect tab from the Apple Music interface.
New 3D Touch shortcut previews will be added, sharing features will be emphasized, and there will be more of a focus on song lyrics, making them easier to access within the app.
With the upcoming iPhone 7 Plus expected to gain a dual-lens camera, Apple is building Photos improvements into iOS 10. Apple is expected to reintroduce some abilities that were initially found in iPhoto before it was discontinued and while we don't know specifics, iPhoto previously had features like EXIF editing and touch-based brushes for adjusting brightness and other parameters on only specific parts of a photo.
A Skitch-like photo editing feature allowing users to draw on and mark up images could also be in the works, mirroring features that are available in the Mail app for marking up PDFs and photos.
Metadata keys added to App Store apps in April suggests Apple is potentially working on a much-desired feature to allow users to hide or delete unwanted stock apps. If such a feature is in the works, it could be included in iOS 10.
Check out our full iOS 10 roundup for more info.

OS X 10.12
OS X didn't get a major update in 2015, but 2016 may more than make up for it. OS X 10.12 is expected to bring Siri to the Mac for the first time, allowing the personal assistant to be used on Mac devices like it's used on iOS devices.
Siri will be enabled through an icon in the OS X menu bar, the dock, a user-specified keyboard shortcut, or through a hands-free "Hey Siri" command. In May, we shared an image of the full Siri dock icon, featuring a colorful Siri waveform.

Siri functionality on the Mac is likely to mirror much of the functionality on iOS, with Siri able to conduct searches, open apps, tweak system settings, answer simple queries, play music from iTunes, and more. Siri may also be able to interface with third-party Mac apps through the rumored Siri SDK.
Another key feature of OS X 10.12 may be expanded Continuity features. Apple is working on an auto unlock function that would allow an iPhone to unlock a Mac when in close proximity, alleviating the need to enter a password on a password-protected machine in OS X 10.12.
The feature, which uses Bluetooth LE frameworks, will presumably work similarly to the automatic unlocking feature on the Apple Watch, which allows an unlocked iPhone to bypass the passcode restriction on a connected Apple Watch. In this scenario, an iPhones Touch ID button would be used as a verification method for simpler logins.
The unlocking function could also potentially be tied to the rumor suggesting Apple Pay integration is coming to web browsers. Users could make purchases online using Safari, confirming the Apple Pay payment through an iPhone's Touch ID when linked to a Mac.
Features rumored for iOS 10, such as Photos improvements and Apple Music tweaks, are also expected to be included in OS X 10.12. An updated version of iTunes that includes a redesigned Apple Music experience with a simpler, more intuitive interface is a possibility, and as for Photos, it could gain some features that were removed during the transition from iPhoto to Photos.
Beyond rumored features, there has been some speculation that Apple could rename OS X to MacOS to better match with iOS, watchOS, and tvOS, but whether or not Apple will actually introduce a change to its long-running Mac naming scheme remains to be seen.
Check out our full OS X 10.12 roundup for more info.

tvOS 2 and watchOS 3
Apple has said new versions of tvOS and watchOS 3 will be introduced at WWDC, but we have not heard any details on what new versions of these operating systems might include.
Drawing from what we expect for iOS 10 and OS X 10.12, the two operating systems could feature Siri improvements and design tweaks to match any design changes coming to iOS 10, but beyond that, we don't have any insight into what to expect.
We do know that as of June 1, Apple is requiring new Apple Watch apps submitted to the App Store to be native apps, suggesting Apple has plans for deeper native app capabilities. At the very least, a push towards native apps is encouraging because it will result in Apple Watch apps that are able to open more quickly and work more smoothly in watchOS 3.

Services
Apple Pay:


Apple has several new Apple Pay features in the works that would be ideal to debut at the event. Apple is planning to bring Apple Pay to web browsers, allowing Apple Pay users to make Apple Pay purchases in online stores directly through Safari, and rumors suggest the feature will debut at WWDC.
As with standard transactions, payments would be approved on the iPhone through Touch ID. Using the expanded Continuity features allowing an iPhone to connect to a Mac, Apple Pay payments on Mac notebooks and desktop machines may also be verified through Touch ID.
Apple is also working on a person-to-person update for Apple Pay, allowing users to send money to one another much like Square Cash or Venmo. It is not exactly clear how such a feature would work, but there have been "whispers" suggesting Apple may let customers send money to one another through iMessages.
iCloud:
Following its conflict with the FBI, Apple is likely to introduce new security features in iOS 10 and OS X 10.12. One possibility is encrypted iCloud backups, something Apple has been hesitant to implement in the past because it makes the restoring process more difficult.
Rumors have suggested Apple is working on implementing stronger security measures "even it can't hack" to protect iOS devices. These improvements are likely to be introduced through a mix of hardware and software improvements, and it's quite possible we'll see the first of Apple's security enhancements in iOS 10.
iMessage:
One rumor says Apple is planning to announce iMessage for Android at the event, giving Android users access to one of the iPhone's best features. It's not clear how accurate this information is as it comes from a source without a reliable track record.
App Store: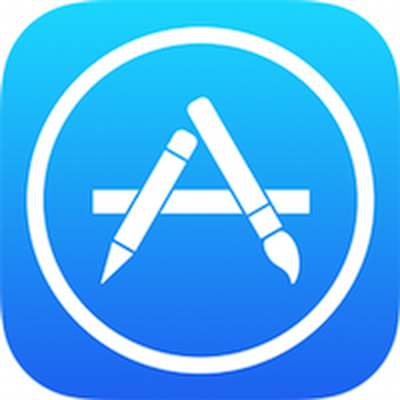 Ahead of WWDC, Apple announced some major changes to the App Store, which we may hear more about at the event itself. Apple opened up app subscriptions to encompass all product categories and introduced a new subscription revenue split. After a customer maintains an in-app subscription for one year, developers will receive 85 percent of profits instead of 70 percent.
Apple is also adding ads to App Store search results for the first time, and going forward, the App Store's "Featured" section will not display apps that are already installed. Apple is planning to bring back the Categories tab, and a Share sheet option is being added as a 3D Touch Quick action for all apps to make sharing easier. Search will also be improved.

Hardware
Ahead of WWDC there were rumors and speculation suggesting Apple could introduce products like an updated MacBook Pro or a new Thunderbolt Display, but it's likely neither of these products are going to be ready for a June debut, instead coming later in 2016.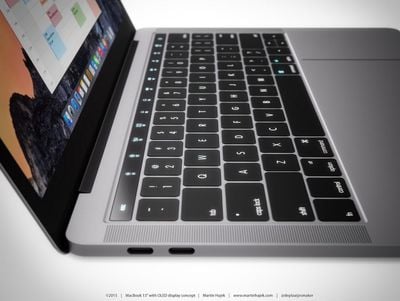 Leading up to WWDC, multiple Apple insiders have said the event will focus on software instead of hardware, and so we are not expecting hardware updates at the event. There's a possibility Apple could surprise us with an announcement, but if there are plans for a hardware product debut, those plans have been kept under wraps.
Though we're not expecting any Mac announcements at WWDC, one questionable rumor from Japanese site Mac Otakara suggests Apple is planning to introduce both new MacBook Air and new MacBook Pro models in the month of June, shipping the notebooks in August.
This is somewhat unlikely as Apple just bumped the RAM in the 13-inch MacBook Air up to 8GB in April. Previous rumors also indicate Apple may not be planning to introduce further MacBook Air updates, ending development on the machine in favor of the MacBook. As for the MacBook Pro, past information has said it will ship in 4Q 2016, conflicting with Mac Otakara's rumor of a June debut.

Streaming Details and Release Date
Apple will offer a live stream of the keynote event through its website and through a dedicated events app on the Apple TV. MacRumors will also provide live coverage, on MacRumors.com and on the MacRumorsLive Twitter account.
Following the conclusion of the keynote, Apple will likely provide iOS 10, OS X 10.12, watchOS 3, and tvOS 2 to developers, giving them time to adapt their apps to take advantage of new features. The operating systems are likely to be released to the public in the fall alongside new hardware.