Apple Working on Security Measures to Make iOS Devices 'It Can't Hack'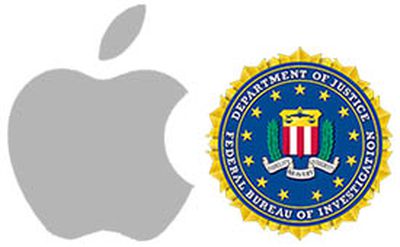 Amid a monumental dispute with the United States government over an order to hack into the iPhone 5c of San Bernardino shooter Syed Farook, The New York Times says Apple has already begun work on implementing stronger security measures "even it can't hack" to protect iOS devices.
The FBI has asked Apple to help it brute force the passcode on Farook's iPhone by creating a version of iOS that would both disable passcode security features and allow passcodes to be entered electronically. The new security measures Apple is working on would prevent the government from using similar passcode bypassing techniques to access iOS devices in the future.
Apple has announced its intentions to challenge the order that would force it to help the FBI, calling the software the FBI wants "too dangerous to create." The company has also said that such software could be used to "unlock any iPhone" available today, including its most recent devices. If Apple loses the fight against the FBI and is forced to create the software in question, stronger security would ensure it could not go on to be used again.
Apple and other technology companies believe that the order to hack into the iPhone sets a dangerous precedent that could lead to a weakening of overall device encryption, something the government has denied while also pursing other court orders that would require Apple to help law enforcement extract data from 12 other encrypted iPhones.
Earlier this week, Apple called on the U.S. government to drop the case and form a commission or panel of experts on intelligence, technology, and civil liberties to discuss the implications of what the FBI is asking on national security, privacy, and personal freedoms.
Note: Due to the political nature of the discussion regarding this topic, the discussion thread is located in our Politics, Religion, Social Issues forum. All forum members and site visitors are welcome to read and follow the thread, but posting is limited to forum members with at least 100 posts.