India May Exempt Apple From Sourcing Requirement For 'Two to Three Years'
The Indian government is prepared to allow Apple to open its first three planned retail outlets in the country without any sourcing requirement for their first few years of business, reports Times of India.
As a rule, 30 percent of goods sold by foreign companies must be manufactured or produced in the country, a requirement Apple does not meet as its products are largely made in China.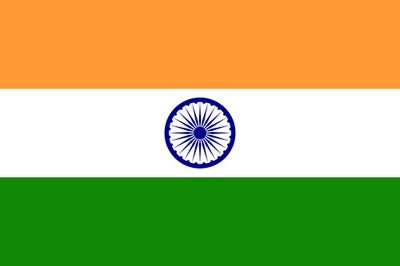 That obstacle initially appeared to have been removed for Apple last year, when India exempted retailers selling state-of-the-art goods from the rule, prompting the company to file a new application with the Indian government.
However, a recommendation from the country's Department of Industrial Policy and Promotion (DIPP) to allow Apple to move ahead with single-brand retail outlets was shot down by the ministry of finance, which decided Apple's products do not fall into the cutting-edge technology category.
Now, the DIPP and the finance ministry appear to be open to the idea of allowing Apple to set up shop in the country without immediately complying with the 30 percent rule. This would allow the company to look at the option of manufacturing in India and begin sourcing components locally as volume increases.
Apple has reportedly already informed the government that it has started buying chargers from the country, which are also being exported.
"It is only fair to insist on some local production and two-three years is a reasonable period. Five years may be too long," said the Times of India source, who did not wish to be identified.
The developments follow Apple CEO Tim Cook's recent weeklong visit to India, where he met with Prime Minister Narendra Modi and other local business leaders, actors, politicians, and developers.
During the visit, Apple announced the launch of a Maps development center in Hyderabad and an iOS app and design accelerator in Bangalore. Last quarter, Apple saw its revenue from India grow 56 percent, surpassing $1 billion.