Apple Hires Software Engineer With Expertise in Satellite Navigation Systems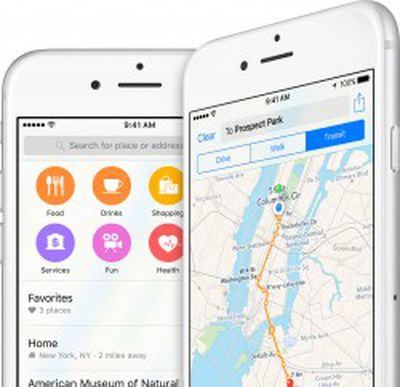 Apple recently hired Sinisa Durekovic, a software engineer with expertise in satellite navigation systems, reports Bloomberg. Durekovic, who was hired in October, previously developed satellite navigation systems used in a range of luxury vehicles from BMW, Volkswagen, and Mercedes-Benz while working at Harman/Becker Automotive Systems and NAVTEQ.
Durekovic's LinkedIn profile does not offer up details on what he is doing at Apple, nor does Bloomberg have insight into his role, but given his expertise, it's likely he has joined the company to work on the Maps or CarPlay team. He specifically lists his areas of expertise as digital maps, car navigation systems, and map-enhanced advanced driver assistance systems.
I am the Software Architect, Engineer and a Team Leader with more than 25 years of experience in design and development of software systems. After 8 years as Principal Engineer in a mid-sized company, I assumed role of Senior Principal Architect and later Chief Engineer at major premium Navigation System supplier. My main work is in area of the Map-Enhanced Advanced Driver Assistance Systems, Digital Maps and Car Navigation Systems.
Since Maps debuted in 2012 to criticism and poor reviews, Apple has worked to introduce significant improvements. New Flyover locations are added on a consistent basis, errors are fixed in a more timely manner, and iOS 9 introduced transit directions. Apple also made multiple map-related purchases, snapping up companies like Coherent Navigation, Placeable, HopStop, Locationary, BroadMap, and Embark.
In December, Apple said Apple Maps is now used three times more than Google Maps on the iPhone, and there are several projects in the works to further improve Maps. Apple will open a new development center in Hyderabad, India, where 4,000 employees will focus on Apple Maps development, and over the course of the last year, Apple has been using vans with mapping equipment to obtain street-level imagery for future mapping use.