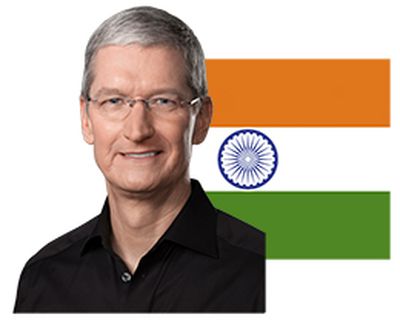 Following his trip to Beijing, China on Monday, Apple CEO Tim Cook will travel to India tomorrow to meet with Prime Minister Narendra Modi later this week, according to Reuters.
Cook will be making his first-ever trip to India as CEO, as Apple seeks to increase its presence in the world's most populous country after China. He is also expected to hold meetings with employees and partners in the country.
It is unclear what Cook and Modi plan to discuss, but the conversation could revolve around the Indian government's recent decisions to approve single-branded Apple retail stores but deny the sale of refurbished iPhones in the country.
As growth in the Greater China region begins to slow, India is becoming an increasingly important market for Apple. Last month, the iPhone maker reported that revenue has grown 56 percent in the first three months of the year, while smartphone sales are projected to grow by 25 percent in the country this year.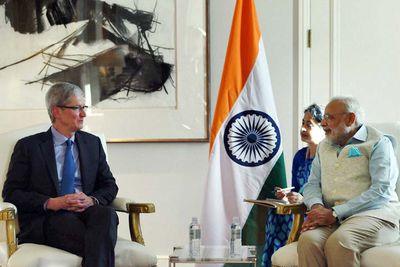 Apple's growth in India has been dominated by lower-priced devices like the iPhone 5s, which has since been succeeded by the iPhone SE, but India's stance against Apple selling refurbished smartphones could make it more challenging for the company to grow its estimated 2 percent market share in the country.
Apple recently confirmed plans to set up a $25 million technology development center in Hyderabad, which will be focused on Apple Maps development and house over 150 employees. Apple partner Foxconn is also reportedly close to reaching a deal to open an iPhone manufacturing facility in Maharashtra.