Apple is gearing up to launch a refurbished iPhone market in India, according to a new report from The Times of India. The company is seeking permission from the Indian government to import pre-owned iPhones into the country, and has submitted a formal request to the ministry of environment and forests to begin doing so.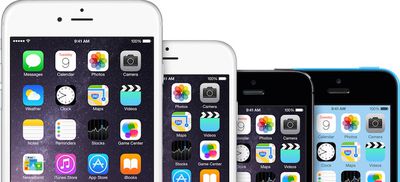 "An application from Apple regarding import of certified pre-owned iPhones for sale in India and manufacturing certified pre-owned iPhones for sale in India has been received in the ministry of environment and forests," telecom minister Ravi Shankar Prasad said in a written reply to the Parliament of India's Rajya Sabha.
Apple's attempts to set up a used iPhone program in India come after a series of recent reports that point to the company's doubling down on the smartphone market in the country. Earlier in February, Apple was said to be close to opening its own retail locations within India, after having to rely on an "Authorized Mobility Resellers" program due to the country's strict real estate and zoning laws.
Around the same time, Apple confirmed its plans to open a $25 million technology development site in Hyderabad, India that will focus on maps development and house over 150 employees. The Indian government has yet to respond to Apple's newest attempt at bolstering its market share in the country, but if approved it would be the first territory with used iPhones to be sold directly from Apple.