iPhone 7 Processor to Be Manufactured Solely by TSMC [Updated]
Taiwan Semiconductor Manufacturing Company (TSMC) has reached a deal with Apple to be the only manufacturer for the iPhone 7's processor, likely called the A10, reports The Electronic Times [Google Translate]. TSMC won over Apple largely because of its 10-nanometer manufacturing process. The chip will reportedly go into full production in June.
While TSMC's 10-nanometer process is one reason the company was awarded with a deal over rival Samsung, another likely has to do with the company's more advanced device packaging techniques, which allow for better power performance and efficiency. However, at its conference call last month, TSMC said that it was hoping to ramp up 10nm production in 2017, with a slow start to production coming in the second half of 2016.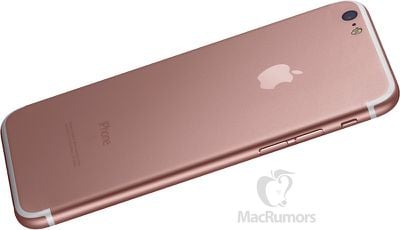 Mockup of iPhone 7 case showing flush rear camera and no antenna bands across rear
Apple used both Samsung and TSMC to manufacture the chips for the iPhone 6s, which caused some controversy as early benchmarks
indicated
that TSMC's A9 chip outperformed Samsung's in battery life. Apple
revealed
that, according to its internal testing, the variance in performance was only 2 to 3 percent.
The iPhone 7 and 7 Plus are expected to debut in September, and new details about the devices have been steadily dripping out. Last week, MacRumors shared some details on the phone's design, including that it would have a flush rear camera and a lack of antenna bands on its back. Other rumors indicate that the 7 Plus may feature a dual-lens camera system and that it may be waterproof and not have a headphone jack.
Update: This article has been updated with information from TSMC's recent conference call, in which they stated that they hoped 10-nanometer production would ramp up in 2017 after getting a slow start in the second half of 2016.