Apple Seeds First Beta of tvOS 9.2 to Developers
Apple today provided developers with the first beta of an upcoming update to tvOS, the operating system that runs on the fourth-generation Apple TV and powers its built-in App Store. Today's tvOS beta comes just over one month after the release of tvOS 9.1, the first update to tvOS since it was released in October alongside the new Apple TV.
tvOS betas are more difficult to install than beta updates for iOS and OS X. Installing the tvOS beta requires the Apple TV to be connected to a computer with a USB-C to USB-A cable, with the software downloaded and installed via iTunes.


We don't know what's included in the new version of tvOS, but it's likely to bring expanded features, bug fixes, and performance improvements to Apple's youngest operating system.
The first tvOS update, tvOS 9.1, introduced Siri support for Apple Music, allowing the personal assistant to play content from Apple Music when requested. Siri for Apple Music on the Apple TV works similarly to Siri for Apple Music on iOS devices, enabling queries like "What was the top song in 1980?" or "Play Adele's latest single." It also brought support for the iOS and Apple Watch Remote app, which is now compatible with the new Apple TV.
What's new in tvOS 9.2:
Bluetooth keyboard support - tvOS 9.2 now supports Bluetooth keyboards, allowing a keyboard to be paired to the Apple TV for text entry. This is a major feature that was missing from previous versions of tvOS and its addition should make it much easier to do things like enter passwords.
Folders - tvOS 9.2 includes support for grouping apps in the Home screen into Folders, much like one can do on an iOS device. Folders are a bit buggy on the Home screen, but this will improve in subsequent betas.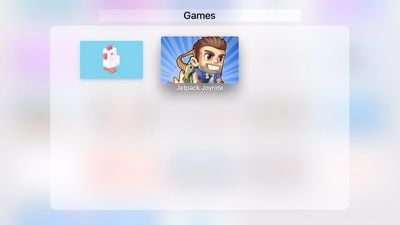 MapKit - tvOS 9.2 supports MapKit, allowing developers to implement maps into their tvOS apps.
Siri - Siri now includes support for US Spanish (in the US only) and French Canadian (in Canada only). UK English, Australian English, and US English are now available in the UK, Australian, and US Storefronts when English is set as the tvOS language.
App Switcher - There's a new look for the App Switcher interface in tvOS.


Podcasts - The Podcasts app is now available on the fourth-generation Apple TV.