Tim Cook Calls Apple's Tax Avoidance Accusations 'Total Political Crap'
60 Minutes has shared a preview of Tim Cook's latest interview with journalist Charlie Rose, in which the Apple CEO emphatically counters the idea that Apple has created elaborate schemes to pay little or no U.S. corporate taxes on its overseas revenue.

Cook described the tax avoidance accusations as "total political crap," and deflected blame on the U.S. tax code for being far outdated. He added that repatriating the money in the U.S. is not "a reasonable thing to do" due to high corporate tax rates.
Rose: You also have more money overseas probably than any other American company. […] Why don't you bring that home?

Cook: "It would cost me 40% to bring it home, and I don't think that's a reasonable thing to do. This is a tax code that was made for the industrial age, not the digital age. It's backwards. It's awful for America. It should have been fixed many years ago. It's past time to get it done."

Rose: Here's what they concluded: "Apple is engaged in a sophisticated scheme to pay little or no corporate taxes on $74 billion in revenue held overseas."

Cook: "That is total political crap. There is no truth behind it. Apple pays every tax dollar we owe."
Apple's tax policies have been closely investigated over the past few years in Europe. Earlier this year, for example, Italian regulators accused Apple of booking profits generated in the country through an Irish subsidiary in an effort to lower its taxable income base and save nearly 900 million euros from 2008 through 2013. The investigation was completed in March 2015.
The European Commission began an investigation of Apple's tax policies in June 2014, and the Brussels-based executive body formally accused the company of receiving illegal state aid from Ireland in September 2014. The commission has since requested more information from Apple, likely delaying a decision in the tax probe until at least after the Irish elections in early 2016.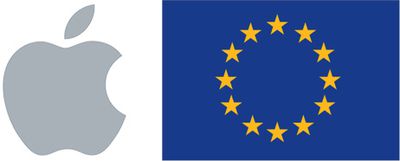 Apple is said to utilize multiple foreign subsidiaries in Ireland to move around overseas money, which Cook says accounts for two-thirds of Apple's revenue, without being subject to high corporate tax rates in the U.S. and elsewhere. Apple has consistently denied any wrongdoing, and Ireland vows to take the European Commission to court over any negative ruling.
Cook's wide-ranging interview will also touch upon encryption technology and manufacturing products in China. In the same episode, Rose will also offer a rare inside look at Jony Ive's "secret design studio" at Apple's headquarters in Cupertino, California. 60 Minutes airs on CBS this Sunday, December 20 at 7:30 p.m. Eastern Time and 7 p.m. Pacific Time.
Note: Due to the political nature of the discussion regarding this topic, the discussion thread is located in our Politics, Religion, Social Issues forum. All forum members and site visitors are welcome to read and follow the thread, but posting is limited to forum members with at least 100 posts.