Following an initial wave of laudatory reviews at a few film festivals in September, the new Steve Jobs movie earned only 7th-place during its debut box office weekend. The film's director, Danny Boyle, has given a reason behind its poor performance, calling the release strategy "arrogant" during a fundraising event for the annual Shuffle Festival in London (via Business Insider).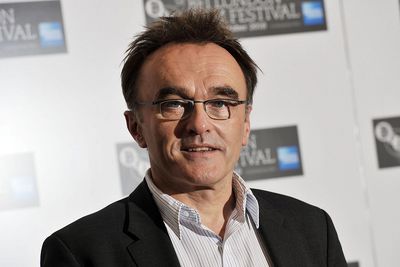 "We were arrogant to release it very wide, very quickly," the director said over the weekend. His remark refers to the somewhat hazy rollout plan for the film, which saw it premiere in just New York and Los Angeles on October 9 -- where it made a small, but impressive mark -- before going wide on October 23 and subsequently failing to impress. The initial longer-term plan for the movie saw a few more weeks of time spent rolling out to more select venues across the country, generating positive word of mouth, before expanding to a wide release closer to the end of the year and poised closer to the Oscar season.
The film's opening weekend predictions were estimated to be between $15 and $19 million, but Steve Jobs made just $7.3 million in its debut three-day weekend, gaining it the 7th-place slot at the box office. Boyle was noted as voicing hope for Apple's massive fanbase to create an event around the film, but after disappointing the first weekend, the studio decided to pull it from over 2,000 theaters across the United States, leaving the movie in about 300 theaters in total.