'Steve Jobs' Film Debuts Impressively in Limited Release
Only a limited number of fans have been able to see Steve Jobs over the weekend, thanks to its initial small scale release in only Los Angeles and New York on October 9. Despite that limited run, the Danny Boyle-directed film has debuted with impressive numbers, making $521,000 in its first weekend with a per-theater average of $130,250 (via Variety).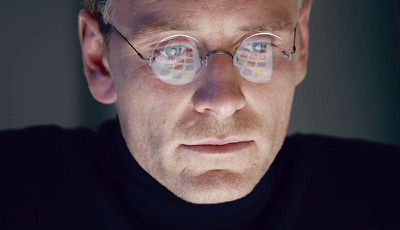 Although those numbers landed the movie well below any top-earning spot for the weekend box office at large (it placed sixteenth overall), that per-theater average places Steve Jobs as the fifteenth highest PTA figure in film history. As the rollout for the film expands -- 25 new markets and 60 theaters on October 16, and then 2,000 theaters on October 23 -- Universal has doubled down on its release strategy, believing the slow trickle to wide release will help generate positive word of mouth.

"By holding back and platforming it in this way, we let the public know what this movie is all about and we generate a hotter 'want to see' among audiences," said Nick Carpou, head of Universal's domestic distribution operation.
Universal hopes these limited release numbers translate into bigger returns when Steve Jobs debuts in wide release next weekend, aiming for a similar trajectory as The Social Network's $97 million overall domestic haul. Current analysts predict at least a $20 million opening wide release weekend for the new film, pointing to the ubiquity of Apple products, largely positive early reviews, and the audience's hunt for "prestige movies" at this time of year as the main factors for its potential success.