Next-Generation Apple TV Said to Launch in October for $149 or $199
Apple's fourth-generation Apple TV will be released in October with a starting price of $149 or $199, according to 9to5Mac. The report claims that Apple will also continue selling the third-generation Apple TV for $69 as an entry-level device, although the set-top box is not expected to have support for an App Store or Siri.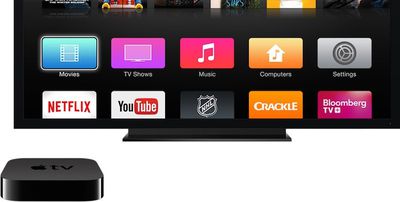 The report adds that Apple's much-rumored streaming TV service will be available "as soon as next year" through a software update for both the third-generation and fourth-generation Apple TV. The web-based TV service is expected to deliver a lightweight package of about 25 channels for around $40 per month.
The new Apple TV is rumored to feature a dual-core A8 processor, an App Store with a native SDK for developers, Siri voice control, HomeKit integration, a new user interface and a redesigned remote control with motion sensors, a touchpad on the top, physical buttons on the bottom and a microphone.
Apple is expected to announce the new Apple TV at its September 9th media event.