Remote for Next-Generation Apple TV to Include 'Touch Pad' for Scrolling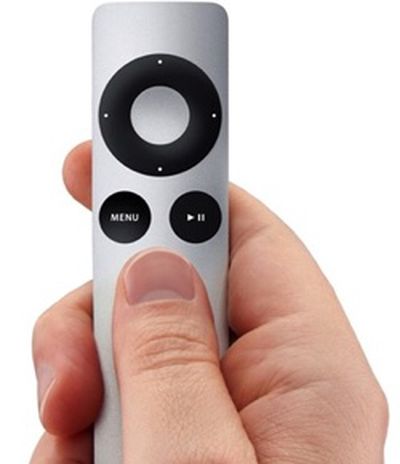 Apple's next-generation Apple TV will include a new touch-based remote with a revamped design, reports The New York Times, citing sources with knowledge of Apple's plans. Described as being "slightly thicker" than the current version, the new Apple TV remote will gain a "touch pad" that will be used for scrolling, along with two physical buttons.
The touch pad will likely replace the circular click-wheel style control that's on the existing remote, giving users an easier way to scroll through content on the Apple TV. Currently, navigating through content on a channel like Netflix with the Apple TV remote requires users to click multiple times on the click wheel.
A touch-based control area on the remote would likely function similarly to the Apple Remote apps on the iPhone and the Apple Watch, allowing for swipe-based controls for scrolling through content available on the Apple TV. Using the Apple Watch or the iPhone to browse channels and make selections on the existing Apple TV is both quicker and easier than using the current physical remote.

Apple's Remote app for the Apple Watch


Size wise, The New York Times' source says the new remote will be similar in design to the remote control for the Amazon Echo speaker system, which is approximately 0.6 inches thick. The current Apple TV remote is 0.2 inches thick and has not seen a redesign since the second-generation Apple TV initially debuted in 2010.

Amazon Echo remote


Rumors have suggested that Apple's redesigned Apple TV could make an appearance in June, at the annual Worldwide Developers Conference. Along with today's rumor pointing towards a new design for the remote, previous rumors have indicated the device will include an A8 processor, Siri integration, a dedicated App Store, and expanded internal storage.
Apple is also rumored to be working on an accompanying Internet-based television service, which may see it providing between 20 and 30 channels at a price of $30 to $40 per month.