Apple TV Said to Have Motion Sensitive Remote Control Targeted at Casual Gamers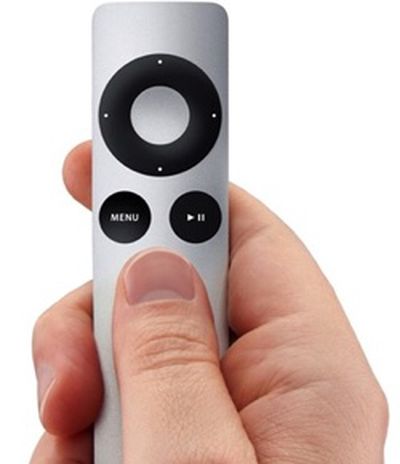 In a report corroborating several oft-rumored features of the next-generation Apple TV, including an A8 chip and a native SDK for creating apps, TechCrunch editor-in-chief Matthew Panzarino has revealed that the set-top box will also have a motion sensitive remote control with multi-axis sensors, a touchpad on the top, physical buttons on the bottom and a microphone for Siri.
Panzarino claims the redesigned remote control will likely be targeted at casual gamers:
A game controller with a microphone, physical buttons, a touchpad and motion sensitive controls would be extremely capable. While Apple is likely going to target the broad casual gaming market, I would not be shocked to see innovative gameplay blossom from that type of input possibility. Think, for instance, of multi-player gaming with several people using voice input, or many popular genres of party games that would do far better on the TV than on an iPad or iPhone.
A new Apple TV with an App Store and easy-to-use controller could lure a significant number of casual gamers away from competing platforms such as Nintendo, in the same way that smartphones have undermined other handheld gaming devices. Coupled with on-demand movies and TV shows, home automation and a streaming TV service, the new Apple TV could dominate the living room.
Almost instantaneously, the Apple TV will no longer be Apple's "hobby" product.
If Apple did indeed 'delay' the Apple TV from being released at WWDC, then it probably had a reason. And, if my sources are correct, that reason could well be polish, polish, polish. The experience of using it is said to blow away the types of junky smart TV interfaces we've had to deal with so far. This is the first real Apple TV product.
Apple is expected to announce the new Apple TV at its September 9th media event.