Mercedes-Benz Maker Remains Open to 'Different Types' of Collaboration With Apple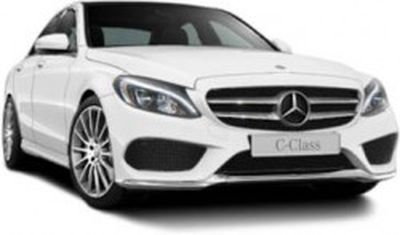 Amid rumors that Apple is working on a top-secret automotive project ranging from its own electric car to a CarPlay-related technology platform for vehicles, Mercedes-Benz parent company Daimler AG remains open to "different types" of cooperation with Apple, reports Reuters.
"Many things are conceivable," Daimler CEO Dieter Zetsche said in an interview with quarterly magazine Deutsche Unternehmerboerse published on Friday.
Silicon Valley is becoming increasingly important for automakers as vehicles become more deeply integrated with the latest technologies such as CarPlay and Android Auto, and companies such as Apple and Google could play an even bigger role as self-driving vehicles hit the streets over the next five-plus years.
"Google and Apple want to provide system software for cars and bring this entire ecosystem around Apple and Google into the vehicle," Zetsche said. "That can be interesting for both sides."
Last September, Apple hired former Mercedes-Benz R&D President and CEO Johann Jungwirth, who has over a decade of experience working on connected cars, autonomous driving, testing and regulatory affairs and more. According to his LinkedIn profile, he worked at Daimler between October 1997 and September 2014 and is now Director of Mac Systems Engineering at Apple.


Apple Car rumors gained momentum in February when The Wall Street Journal reported that Apple has hundreds of employees, including former Tesla, Ford and GM engineers, working on an electric vehicle at a top-secret research lab possibly located in the Sunnyvale area. The rumored project, known internally as "Project Titan," could be under testing at GoMentum Station, a former naval base in the Bay Area.