Mercedes-Benz
By MacRumors Staff
Mercedes-Benz Articles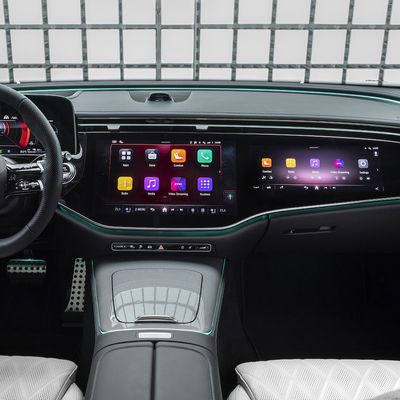 Apple's digital car key feature for iPhone and Apple Watch is expanding to Mercedes-Benz, with changes to Apple's back-end configuration files for the feature having been updated today with references to the automaker, as noticed by Nicolás Álvarez (via @aaronp613). Only a handful of brands including BMW, BYD, Genesis, Hyundai, and Kia have so far introduced support for the feature on select ...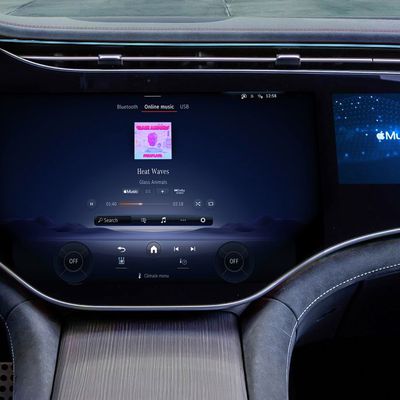 Apple and Mercedes-Benz today announced that native support for Apple Music's spatial audio feature with Dolby Atmos is rolling out to select Mercedes-Benz vehicles worldwide, including the latest Mercedes-Maybach, EQS, EQS SUV, EQE, and S-Class models. As noted by The Verge, spatial audio requires a Mercedes-Benz vehicle with a Burmester 3D or 4D sound system, which can cost thousands of...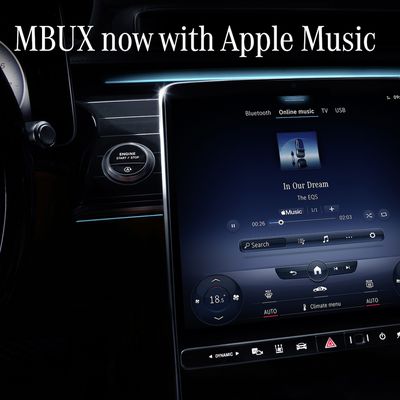 Mercedes-Benz has announced that Apple Music integration is coming to its MBUX infotainment system, starting with C-Class, S-Class, and EQS models. ‌Apple Music‌ will integrate directly into Mercedes-Benz's MBUX infotainment system. Users simply need to link their online "Mercedes me" account to their vehicle, and then ‌Apple Music‌ subscribers will have access to its full library of more...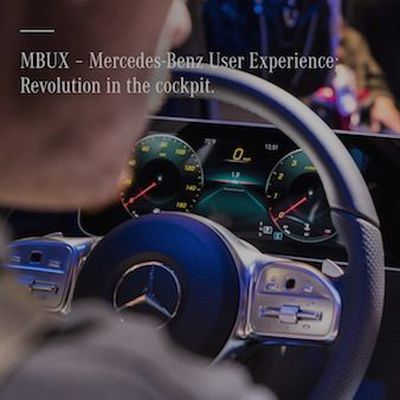 Mercedes-Benz has confirmed that its new MBUX infotainment system will feature support for wireless CarPlay in future vehicles. The all-new 2019 A-Class will be Mercedes-Benz's first vehicle equipped with the MBUX system when it goes on sale later this year, according to a spokesperson for the automaker's parent company Daimler in Germany. Wireless CarPlay will expand to other new...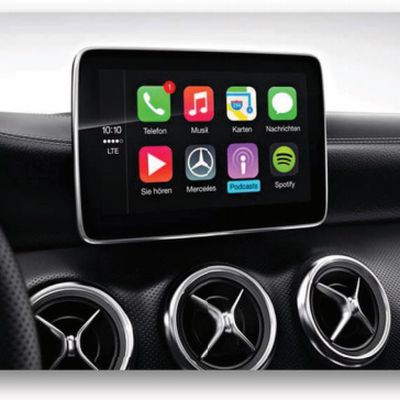 Mercedes-Benz has issued an internal announcement to U.S. dealers (via C450 AMG) that confirms CarPlay will be supported in a number of 2016 model year vehicles starting with December 1, 2015 or January 8, 2016 production or later. CarPlay can be controlled using the central controller or touchpad, if equipped, on supported Mercedes-Benz vehicles. Siri voice commands can be activated by...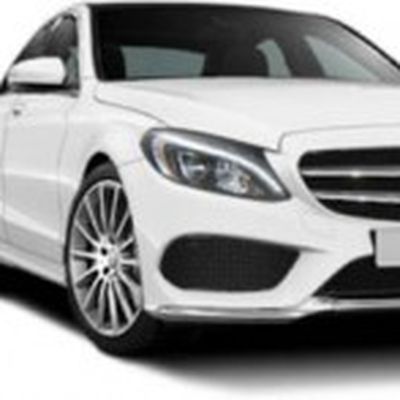 Amid rumors that Apple is working on a top-secret automotive project ranging from its own electric car to a CarPlay-related technology platform for vehicles, Mercedes-Benz parent company Daimler AG remains open to "different types" of cooperation with Apple, reports Reuters."Many things are conceivable," Daimler CEO Dieter Zetsche said in an interview with quarterly magazine Deutsche...