OS X El Capitan Opens Door to TRIM Support on Third-Party SSDs for Improved Performance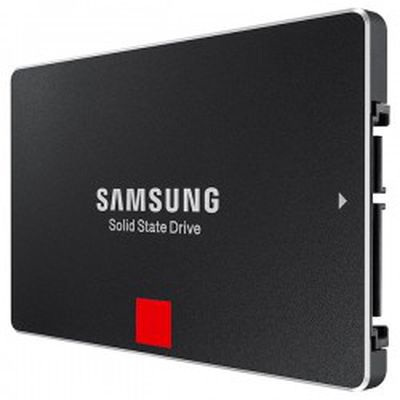 For users looking to upgrade their older Macs with third-party solid-state drives (SSDs), one issue has been a lack of support for TRIM on these drives under OS X. TRIM is a system-level command that allows the operating system and the drive to communicate about which areas of the drive are considered unused and thus ready to be erased and rewritten to. In the absence of TRIM, users can see significantly slower drive writes as the drive begins to fill up.
Officially TRIM has only been supported on Apple's drives, and while tools such as TRIM Enabler have been developed to turn on TRIM for third-party drives, they ran into issues under OS X Yosemite due to Apple's use of kext signing. With this security measure in place, users have had to disable kext signing in order to enable TRIM, and should kext signing be turned back on such as by resetting NVRAM/PRAM during troubleshooting, the user's system will refuse to boot.
Since the developer release of OS X El Capitan on Monday, a number of users interested in TRIM support have been investigating the possibilities for TRIM on third-party SSDs, particularly with the new "rootless" security features that prevent access to many system-level files.
Some users have been playing with various options involving turning off rootless temporarily in order to run utilities like TRIM Enabler, and members of our forum have discovered a simple command to enable built-in support for TRIM on third-party drives that can be enabled once rootless has been disabled. The developer behind TRIM Enabler and others have confirmed the method does work and are making plans to enhance their software to support it.


Enabling TRIM using this method does come with a warning from Apple, as it can cause issues on occasion and the company wants to make sure users are operating it at their own risk.
This tool force-enables TRIM for all relevant attached devices, even though they have not been validated for data integrity while using that functionality. By using this tool to enable TRIM, you agree that Apple is not liable for any consequences that may result, including but not limited to data loss or corruption.
Apple could certainly make changes as development on OS X El Capitan continues, but given the built-in trimforce tool it certainly appears the company intends to allow TRIM to run on third-party SSDs. The "man" documentation for the trimforce command indicates it was introduced in OS X 10.10.4, which remains in developer testing, but forum member mikeboss has determined it is not present in the current developer build.
While most users will never need to deal with this issue, upgrading to an SSD is a popular way to squeeze some more speed and life out of an older Mac, so there is a sizable community of users interested in getting TRIM to function on their third-party drives, and some of them may find TRIM a helpful tool.