Apple Watch Will Be Available in Apple Retail Stores Starting in June
During a recent visit to China, Tim Cook met with employees at Apple's China headquarters and confirmed that the company is aiming to have the Apple Watch in Apple retail stores by June in multiple countries around the world, including China. In the meeting, details of which were shared by 9to5Mac, Cook reportedly told employees that the Apple Watch launch "could not be going better," and joked that he wished the company had more operational staff for a smoother launch.
Apple's plan to start selling the watch in stores by the end of the month of May was first hinted at by Apple retail chief Angela Ahrendts, who said in an employee memo in April that the Apple Watch would be available exclusively online through May.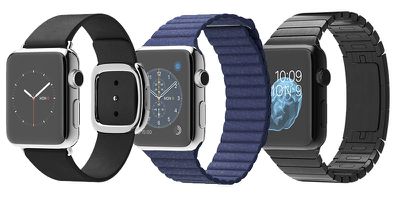 The Apple Watch's launch was highly unusual for Apple, as it saw the company foregoing its traditional lines in favor of accepting orders entirely online. According to Ahrendts, orders were handled in that way to ensure customers had the best possible ordering experience without long in-store lines and wait times. Supply constraints were also a factor, with rumors suggesting Apple lost time due to faulty taptic engines produced by a supplier in China.
Ahrendts has promised that the Apple Watch ordering process is not representative of how all of the company's product launches will be handled in the future. "We love our launches we do in stores," she told employees. "Have absolutely no fear, this is a unique situation."
Though the Apple Watch will continue to be available through Apple solely online until June, Apple has allowed some high-end fashion boutiques around the world to sell the Apple Watch to customers. In the United States, Maxfield in Los Angeles, California is the only retail location that has had the Apple Watch in stock, and customers continue to line up on a daily basis to attempt to get a device without needing to wait online.
Apple has been working hard to overcome supply issues and many Apple Watch orders have been shipping out ahead of their estimated delivery dates. Even the Apple Watches in shortest supply -- the Link Bracelet, the Modern Buckle, and the Leather Loop -- have begun shipping to consumers. It's unlikely Apple will be entirely caught up on shipments by the time June rolls around, but for models that are more common, like the Sport, shipping estimates have been slowly improving, suggesting there will enough inventory to begin sales in stores in June.