Angela Ahrendts Updates Retail Employees on Apple Watch and MacBook Launch Situation
Angela Ahrendts today sent out a video to Apple retail employees, once again reiterating Apple's Apple Watch policies and explaining why the company has decided not to accept walk-in orders.
In the video, shared by French site Mac4Ever [Google Translate], Ahrendts again told employees that the Apple Watch is only available online due to global demand exceeding supply. She also emphasized Apple's efforts to give customers the best possible ordering experience by restricting in-store orders and said there are no plans to change the current Apple Watch ordering process.
It was not an easy decision, and I think it's really important to remind every single customer that this is not just a new product for us, this is an entirely new category. And the first time we've ever previewed a product two weeks before availability.

The great news is from anyone who did pre-order, they'll start getting their orders this Friday.

Ahrendts told employees that she'll be providing updates on supply on a week by week basis, and she asked retail employees to prepare to help customers who will be receiving a pre-ordered Apple Watch in the near future. Ahrendts also once again confirmed that the Apple Watch launch is a unique situation and not reflective of Apple's launch plans going forward. "We love our launches we do in stores," she said. "Have absolutely no fear, this is a unique situation."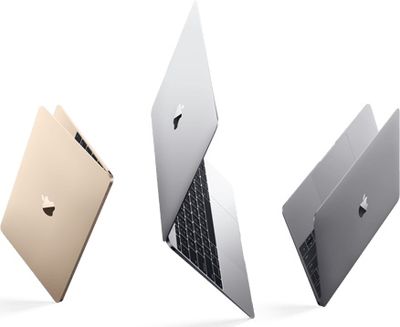 The video also covered the MacBook, which has been highly limited even in first wave launch countries. Ahrendts said the response to the MacBook has been "overwhelming" and that it was one of Apple's best MacBook launches yet. Demand for the Space Gray and Gold MacBooks was described as "off the charts," and she said MacBooks are rolling out to Apple Stores that do not currently offer them on display.
Both the Apple Watch and the MacBook are in very short supply. Apple Watch orders placed today won't ship out until June or later, and MacBook orders for standard configurations carry shipping estimates of four to six weeks.