Next A9-Based iPhone Predicted to Have 12MP Camera, 2GB RAM, Rose Gold and More, Mass Production in August
KGI Securities analyst Ming-Chi Kuo, who has a respectable track record at reporting on Apple's upcoming product plans, issued a note to investors today that offers eleven predictions for the next-generation iPhone in 2015. Kuo expects the new 4.7-inch and 5.5-inch iPhones to enter mass production in mid-to-late August, and does not believe that a new 4-inch iPhone model will be released in 2015.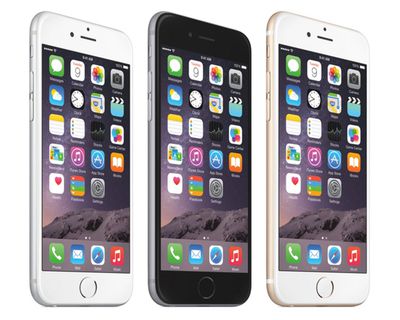 The main selling point of the so-called "iPhone 6s" and "iPhone 6s Plus" will be Force Touch, the pressure-sensitive display technology built into Apple Watch and new MacBook trackpads. Other predicted features for Apple's next iPhone, many of which have already been rumored, include an A9 processor with 2GB of RAM, improved 12-megapixel camera, a new Rose Gold color option, possible sapphire cover lenses and more.
(1) Force Touch will be the biggest upgraded selling point, but also one of the main bottlenecks of the supply chain. Force Touch can enhance user experience due to more input methods and support of handwritten signatures, which is beneficial for expanding in the commercial market;
(2) Screen will remain at 4.7 and 5.5 inches, with resolution the same as existing models. There will be no new 4-inch model;
(3) There will be an additional casing color, rose gold, matching the rose gold Apple Watch Edition;
(4) The camera will have a pixel upgrade, likely to 12 MP;
(5) One microphone will be added near the speaker to enhance voice quality;
(6) The A9 processor with upgraded 2GB LPDDR4 will be adopted;
(7) The bending issue will be improved by using different casing materials and internal mechanical design changes;
(8) If drop test issues can be resolved, the 5.5-inch model will have a limited number of units with sapphire cover lens;
(9) The recognition rate of Touch ID will be improved further in a bid to promote Apple Pay;
(10) Gesture control support; and
(11) It's expected that mass production will start in mid-to-late August. Total shipments will be 80-90mn in 2015, with a 2:1 ratio of 4.7-inch and 5.5-inch models.
Kuo expects total shipments of between 80-90 million iPhones in 2015.