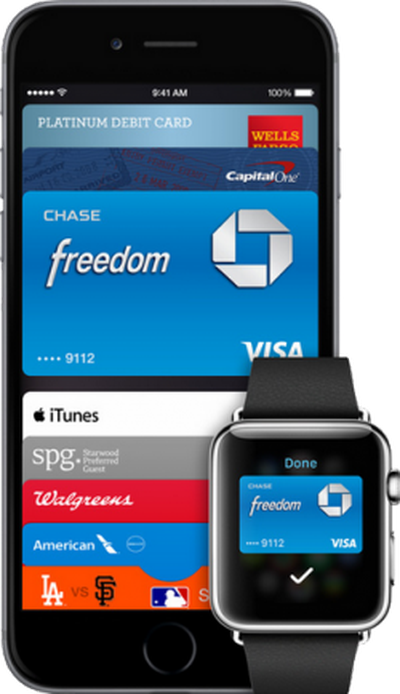 Apple updated its Apple Pay participating issuers list today with 24 additional banks, credit unions and financial institutions supporting the contactless payment service in the United States. Apple Pay now has nearly 250 participating issuers nationwide, and several hundred more plan to support the NFC-based mobile payment service in the future.
The full list of new Apple Pay participating issuers is reflected below, although it's worth noting that some banks, credit unions and financial institutions listed may have already had support for the contactless payments service for quite some time and are only now being reflected on Apple's website.
The full list of new Apple Pay participating issuers:
Bellwether Community Credit Union

Benchmark Federal Credit Union

Blackhawk Community Credit Union

Community America Credit Union

Community First Credit Union

Connections Credit Union

cPort Credit Union

Denver Fire Department FCU

Electro Savings Credit Union

Elements Financial FCU

First Financial Credit Union

Greater Nevada Credit Union

Harvard Universities Employees Credit Union

Interra Credit Union

Kern Schools Federal Credit Union

Nusenda Credit Union

People's Trust Federal Credit Union

Premier America Credit Union

Premier Members Federal Credit Union

SAFE Credit Union

Scient Federal Credit Union

The Bancorp Bank

Tucson Federal Credit Union

Union Bank & Trust Co.
Apple Pay remains available in the United States only, although Apple is committed to an international rollout of the mobile payments service in additional countries such as Canada, China and the United Kingdom. Canada, a well-prepared candidate for Apple Pay, could be the first country to embrace the service outside of the United States as early as November according to The Wall Street Journal.