FTC Levies $40M Fine Against TracFone for Throttling Unlimited Data Customers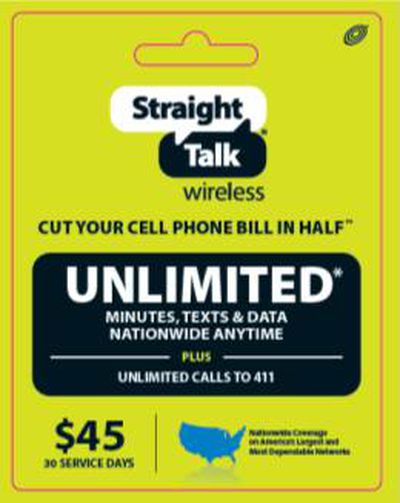 In recent months, the Federal Trade Commission has taken a significant interest in carrier throttling practices and today handed down a ruling that could have future ramifications for carriers who throttle their unlimited customers.
As reported by Re/code, the FTC has ordered prepaid wireless carrier TracFone to pay $40 million to consumers who paid for unlimited service and were then throttled after reaching certain data limits.
TracFone advertised "unlimited text, talk, and data" for $45 a month under the brands Straight Talk, Net10, Simple Mobile, and Telcel America, and until September 2013, did not clearly disclose its throttling policies that saw customers experiencing data speeds that were cut by up to 90 percent, thereby violating the FTC Act.
While this ruling only affects TracFone at the current time, there are several other carriers that have similar practices for their unlimited customers. AT&T and Verizon no longer offer unlimited data plans, but continue to provide unlimited data for many people who remain on grandfathered plans. AT&T has engaged in throttling practices for years, often cutting off customers who exceed 5GB of LTE data usage.
"The issue here is simple: when you promise consumers 'unlimited,' that means unlimited," said Jessica Rich, director of the FTC's Bureau of Consumer Protection. "This settlement means that Straight Talk, Net10, Simple Mobile, and Telcel America customers will be able to get money back from the company for services the company promised but didn't deliver."
Last year, Verizon planned to throttle its high-usage unlimited data LTE customers, sparking interest from FCC chairman Tom Wheeler, who said he was "deeply troubled" by the decision. Verizon ultimately reversed course and opted not to throttle its unlimited customers, but the FCC's attention was already roused, and the agency began questioning all carriers on their unlimited throttling practices.
The government's interest in carrier throttling practices led the FTC to file a federal complaint against AT&T in October of 2014, accusing the carrier of misleading its smartphone customers by charging them for unlimited data and then going on to reduce data speeds. Based on today's TracFone decision, AT&T may also be facing hefty fines in the future, and the FTC's ongoing involvement in carrier throttling of unlimited customers could finally put an end to the practice.