FTC Sues AT&T Over 'Misleading' Unlimited Data Throttling Practices [Updated]
The Federal Trade Commission (FTC) of the United States today filed a federal court complaint against AT&T, accusing the carrier of misleading its smartphone customers by charging them for unlimited data while reducing their data speeds by up to 90 percent.
According to the FTC, AT&T did not adequately explain to customers with unlimited data plans that they would be throttled if they reached a certain amount of data during a billing cycle. AT&T also did not inform customers of the throttling when they renewed their unlimited contracts.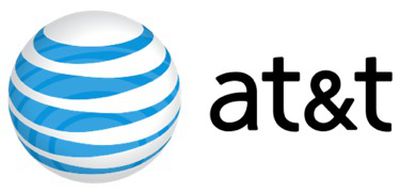 "AT&T promised its customers 'unlimited' data, and in many instances, it has failed to deliver on that promise," said FTC Chairwoman Edith Ramirez. "The issue here is simple: 'unlimited' means unlimited."
AT&T ceased offering unlimited data plans to customers several years ago, but has allowed Grandfathered customers to retain those plans. AT&T implemented throttling shortly after eliminating its unlimited data plans, initially restricting throttling to only its highest usage customers but later capping data for everyone on an unlimited plan. Currently, customers on unlimited plans are able to use 5GB of LTE data or 3GB of 3G data, after which AT&T throttles their data speeds.
The FTC alleges that AT&T throttled customers who had used as little as 2GB of data beginning in 2011, and that the throttling is severe, "resulting in speed reductions of 80 to 90 percent for affected users." AT&T is said to have throttled 3.5 million customers more than 25 million times, violating the FTC Act in the process.
Update 11:15 AM PT: AT&T has given a statement to MacRumors in response to the FTC's "baffling" complaint, stating that the allegations are "baseless" and that it has been "completely transparent" with customers.
"The FTC's allegations are baseless and have nothing to do with the substance of our network management program. It's baffling as to why the FTC would choose to take this action against a company that, like all major wireless providers, manages its network resources to provide the best possible service to all customers, and does it in a way that is fully transparent and consistent with the law and our contracts.

"We have been completely transparent with customers since the very beginning. We informed all unlimited data-plan customers via bill notices and a national press release that resulted in nearly 2,000 news stories, well before the program was implemented. In addition, this program has affected only about 3% of our customers, and before any customer is affected, they are also notified by text message."