Alleged Schematic Shows iPhone 6 Coming with 1GB of RAM [Updated]
Apple's forthcoming iPhone 6 may sport 1 GB of RAM, according to a leaked schematic shared by Chinese Apple repair firm GeekBar (Google Translate, via G for Games). The chart is said to come from an internal supply chain source, however it is unknown if the schematic is intended for the 4.7-inch or 5.5-inch iPhone 6.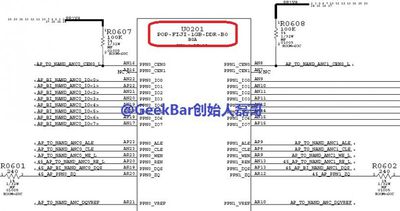 If the chart is indeed legitimate, the iPhone 6 would join the iPhone 5, iPhone 5s, and iPhone 5c in sporting 1 GB of RAM. That amount of RAM would also be below competitors such as the Samsung Galaxy S5 and HTC One M8, which both feature 2 GB of RAM. It is important to note that Apple has never emphasized the amount of RAM in the iPhone, instead choosing to focus on optimizing the user experience through tight software and hardware integration.
Apple is expected to announce the iPhone 6 at an event on September 9, with a launch for the 4.7-inch version likely coming around a week later. It is possible that the 5.5-inch version may also be launched at the same time, however reported production issues with the larger device may cause Apple to delay its launch until later this year or early next year. Both models of the iPhone 6 are expected to feature a thinner, curved design and come with a faster A8 chip, a new camera with stabilization, and iOS 8.
Update 7:19 AM: As noted in our forums, the schematic's references DDR and NAND suggests that it more likely refers to some aspect of the device's flash memory rather than DRAM included within the A8 chip.