Higher-End 4.7 and 5.5-Inch iPhone 6 to Get Sapphire Displays, Higher Price Tags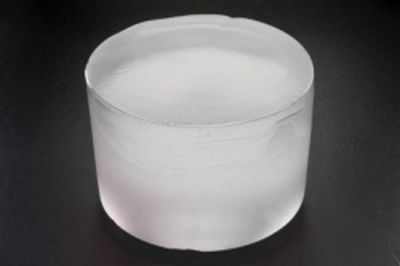 Apple has plans to use a sapphire crystal display in the higher-end models of the two versions of the iPhone 6 that it plans to debut this fall, reports The Wall Street Journal. Because of the higher cost of sapphire, Apple may also charge more for the high-end versions of the devices.
Apple is considering using sapphire screens in more-expensive models of the two new, larger iPhones it plans to debut this fall, if it can get enough of the material, people familiar with the matter say. Some analysts expect Apple to charge more for the phones than previous new models, because of increased component costs.
Multiple iPhone 6 rumors have speculated that sapphire could be constrained to either the larger 5.5-inch iPhone 6 or the higher-end models due to cost and production issues, but The Wall Street Journal is the first mainstream publication to confirm those rumors.
If Apple is only planning to use sapphire in the higher-end models of the 4.7 and 5.5-inch iPhone 6, that could explain why a sandpaper test on a leaked iPhone 6 front panel revealed that it was not made of pure sapphire.
Apple is investing a considerable amount of money into partner GT Advanced's sapphire plant, shelling out more than $500 million to outfit the factory with high-output furnaces for sapphire production. Rumors have suggested GT Advanced has the capability to eventually produce enough sapphire to outfit 100 to 200 million iPhones, but other rumors have pointed towards high costs and production problems as limiting factors. Apple is also planning to use sapphire for the upcoming iWatch, according to The Wall Street Journal. The first sapphire displays for the two devices are "expected to roll off production lines this month."
Sapphire is seen as a desirable material due to its extreme durability and scratch resistance, but many smartphone manufacturers have suggested Apple's plan to use the material is just a marketing gimmick due to its prohibitive cost.
While Apple may not be able to produce the entire lineup of iPhone 6 displays in sapphire, rumors have suggested that when the factory is fully functional, it will give the company a way to produce massive quantities of sapphire at a low cost, which means a full sapphire lineup could be more feasible for future devices.