Apple's Arizona Factory is Dramatic Expansion of GT Advanced's Sapphire Production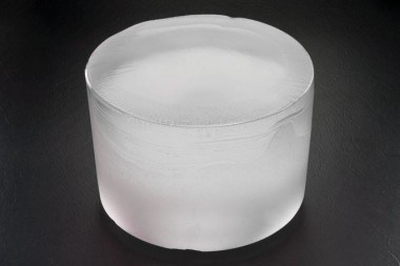 Before the announcement of its Apple partnership and the new 700-employee manufacturing facility in Arizona, GT Advanced Technologies only generated 11 percent of its revenue from its sapphire business.
Going forward, with the new Apple deal, GT Advanced will see sapphire production as its main source of revenue, increasing its sapphire sales by as much as 15 to 16 times, according to a report by Cantor Fitzgerald analyst Brian White (via AllThingsD).
So far in 2013, sapphire accounted for just $29 million in revenue, while the company projects as much as $480 to $640 million in sapphire sales in 2014. According to White:
We do not expect sapphire to replace Corning's Gorilla Glass on the iPhone or iPad in the coming quarters; however, we believe sapphire could gain traction in new small form factor applications or high-end devices with Apple in the future.
AllThingsD agrees that the increase, suggesting that "Cupertino has big plans and broader uses for the sapphire material" that it currently uses in iPhone camera lenses and fingerprint-recognition buttons.
According to the press release GT Advanced released on Monday, Apple is requiring GT to maintain a minimum level of capacity and the company will be subject to certain exclusivity terms. More interestingly, GT expects to see its gross margins to drop significantly as production rises, though the recurring revenue stream from Apple will be strategically important to the company.
Apple currently uses small pieces of sapphire glass -- which provides superior durability and scratch resistance to other forms of glass -- to protect the cameras on the iPhone and on the home button for the new Touch ID-equipped iPhone 5s. A report from earlier this year suggested that future smartphones may use sapphire, a crystalline form of aluminum oxide, instead of more traditional forms of glass.
One possible destination for Apple's new sapphire glass production is in a potential smart watch project. Sapphire is already extensively used in high-end watchmaking and could be more feasible on a small screen than the larger display on a smartphone or tablet.