Initial iWatch Shipments May Be Limited Due to Sapphire Issues, Half of Devices May Use Glass Displays
Echoing his earlier iWatch predictions, KGI Securities analyst Ming-Chi Kuo today suggested (via AppleInsider) that Apple's iWatch will be available in limited quantities in 2014, with only three million devices hitting store shelves before the end of the year.
Kuo says that while market predictions point towards shipments between 5 and 10 million smart watches before the end of 2014, his own prediction based on supply chain checks is at three million units due to the iWatch's late production date.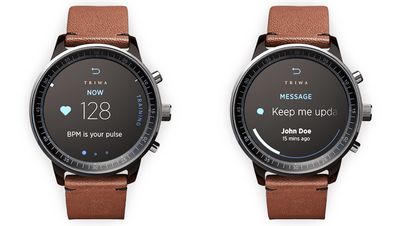 Earlier this month, Kuo
released a report
pointing towards a November production date for the iWatch. Difficulties developing the screen for the device as well as its sapphire crystal cover are said to have slowed development on the iWatch, pushing back targeted production dates. "We believe developing the hardware and OS of iWatch will be a much more difficult task than for Apple's existing products," Kuo wrote.
Kuo believes that continued problems with the sapphire display for the iWatch may lead Apple to produce some of the devices with glass covers instead of sapphire. In the note, he also points towards TPK as the supplier for the iWatch's touch module. TPK's recent earnings report has suggested iWatch production has been delayed and will not begin until until the fourth quarter.
Apple is said to be aiming to introduce the iWatch at an October event, which means it may debut before production even begins. In the event that the device does not enter production until November, Apple may launch the device well after it is first introduced, much like it did with the Mac Pro. As a result, the iWatch may be available in very limited quantities in 2014, with availability increasing in early 2015.