Report Claims September 25 Launch for iPhone 6, 16GB 5.5-Inch 'iPhone Air'
Apple will look to announce the iPhone 6 on Monday, September 15th ahead of a launch on Thursday, September 25, according to various Chinese media reports citing "inside sources" (Google Translate, via GForGames). The sources also claim that the larger 5.5-inch iPhone will be called the "iPhone Air", with the 16GB version selling in China for 5,998 yuan ($965). Meanwhile, the 4.7-inch version will reportedly start at 5,288 ($850) for 32GB, which is the current price of the 16GB iPhone 5s in China.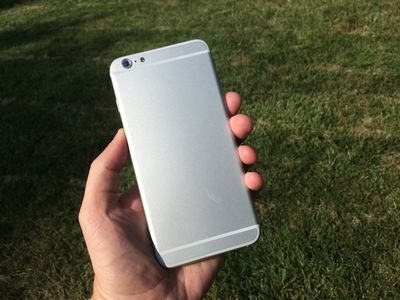 The report contrasts with a story from Chinese web portal Tencent last month claiming that Apple would launch the 4.7-inch iPhone on Friday, September 19, which would be in line with the past two iPhone launches. Apple typically launches new products on a Friday, while a Thursday launch would be unlikely.
Furthermore, Apple abandoning the 16 GB model on the 4.7-inch iPhone 6 would make it likely that the company does not include such an option on the bigger 5.5-inch version. A report from Wei Feng last month noted that Apple would offer a 128GB variant only for the 5.5-inch iPhone 6, stating that the storage size difference would act as a major differentiator between both models. It is possible that Apple may call the 5.5-inch iPhone 6 the iPhone Air, as suppliers were once rumored to be using that name when referring to the device.
It is unknown whether Apple will launch both the 4.7-inch and 5.5-inch iPhone 6 simultaneously. Bloomberg claimed last month that company would be doing so, as previous reports noted issues with display technology and battery life would delay the device's launch.
Aside from a larger display, the iPhone 6 is expected to come with a thinner profile, a faster A8 processor, and other new features. The camera of the 5.5-inch iPhone 6 is also said to feature an optical image stabilization system, while the smaller 4.7-inch iPhone will use a new lens module.