New Profile on Apple CEO Tim Cook Details Influence on Product Development, iWatch Plans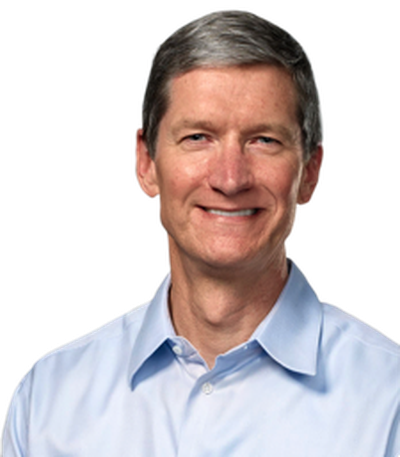 A new profile on Tim Cook done by the New York Times has shared a variety of details discussing the Apple CEO's leadership style over his nearly three year tenure as the head of the company, including his influence on product development, brand expansion, and "quiet" approach to design. The profile also sheds new light on the development of Apple's highly-rumored "iWatch" smartwatch.
The report notes Cook's differences in management compared to Apple's late co-founder Steve Jobs, sharing how the CEO has made key decisions to release unique new products and acquire new talent over the past few years. Moreover, his attempts to broaden Apple's brand by expressing support for initiatives such as environmentalism and charitable giving were also highlighted.
A number of Cook's peers spoke on Apple's pressure to deliver another breakthrough product, with Apple design chief Jony Ive saying that Cook has "not neglected" the company's central mission of "innovation," noting that it has been "hard" for the company and its CEO to "be patient."
Honestly, I don't think anything's changed," he said. And that includes the clamor for some exciting new thing. "People felt exactly the same way when we were working on the iPhone," Mr. Ive added.
New details were also shared on Cook's influence on the iWatch, with the report noting Cook has been "less involved" in the direct engineering of the device, delegating the hands-on roles to other executives such as Ive. Cook is said to be interested in the smartwatch's "broader implications", taking an interest as to how the device could help people monitor their health more efficiently. Sources said that the iWatch is expected to launch in the fourth quarter of this year, which is in line with previous reports.
Cook has also managed to acquire new personnel throughout the past few years, hiring personnel such as former Burberry chief Angela Ahrendts to head Apple's retail efforts and former Yves Saint Laurent CEO Paul Deneve to lead "special projects." U2 lead singer Bono, who worked closely with Apple through the (Product) RED initiative, says that Cook is amassing a "creative brain trust," adding that Apple's acquisition of Beats Electronics was done to expand the company's creative perspective in the absence of Jobs.
Disney CEO and Apple board member Bob Iger also shared perspective on Cook's decision making towards new products:
Since he took over, the company has released a number of upgrades, including a smaller tablet, the iPad Mini. Mr. Cook "thought the world would love a smaller and less expensive tablet," said Robert A. Iger, the chief executive of Disney and a member of Apple's board. It was a product that Mr. Jobs thought did not have a market, he said.
The profile finally speaks on Cook's approachability as told by developers and employees at the company, highlighting the CEO's ability to hold conversation and express his activism and perspectives. Overall, while Apple has experienced criticism amid slowing revenue growth and the lack of drastic product expansion, the profile notes that Cook has gained a considerable amount of influence throughout his tenure as CEO.
Apple is expected to launch a variety of new products this year, including bigger iPhones, a new Apple TV, and refined iPads, as well as new MacBooks and an upgraded iMac in addition to the aforementioned iWatch.