iWatch Reportedly Launching in October with iOS 8 and Curved OLED Touchscreen
Apple's highly rumored "iWatch" smartwatch is expected to launch in October and will run a version of iOS 8, according to a new report from Japanese business newspaper Nikkei.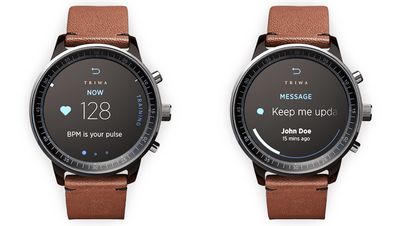 Sources tell the paper that Apple has begun finalizing specs for the device, as it will use a curved OLED touchscreen while utilizing biometric sensors to collect health-related data such as calorie consumption, sleep activity, blood oxygen levels and more, in line with recent rumors.
Apple appears confident of the new product. According to a parts manufacturer, it plans monthly commercial output of about 3-5 million units, which exceeds the total global sales of watch-like devices last year.
The news contrasts a report from Cantor Fitzgerald analyst Brian White yesterday, which stated that iWatch production would begin gearing up this month ahead of a September launch alongside the iPhone 6.
While not much is known about the iWatch's physical features, rumors have suggested the device will come in two separate sizes of 1.3 inches and 1.5-1.7 inches. It is also likely that the iWatch's biometric sensors will work with Apple's new Health app in iOS 8 in order to measure and aggregate health metrics.