Apple Restricting Retail Employee Vacation Time in September Ahead of New Product Launches
Apple will look to restrict vacation days for its German retail employees this September ahead of a likely launch for the 4.7-inch iPhone 6 and other products, reports German site iFun.de (Google Translate). The move will likely also be enacted at the company's other stores across the globe, and follows a similar move last year in which Apple restricted vacation time for AppleCare employees from September 15 to 28 for the launches of the iPhone 5s, iPhone 5c, and iOS 7 in that time period.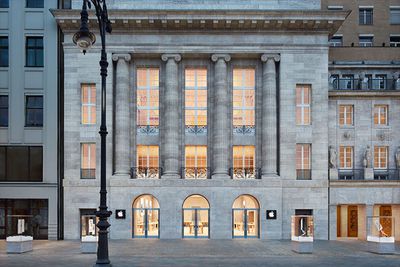 The
majority
of
rumors
throughout the past few months have indicated a September release for the 4.7-inch iPhone 6, with the larger 5.5-inch version of the device to launch towards the end of the year or in early 2015 due to
production
issues
. However, this latest report contrasts a rumor from earlier this month that stated Apple will launch the 4.7-inch iPhone 6 in August and the larger 5.5-inch version in September, which would be a different strategy compared to past iPhone launches that have traditionally come in the fall for the past three years.
In addition to a larger display, Apple's next-generation iPhone is said to feature a thinner profile, a faster A8 processor, and an upgraded rear-facing camera in the form of either optical or electronic image stabilization.
The report also gives an update on the progress of Apple's upcoming retail store in Hanover, Germany, which is now on track to open sometime this fall. A previous report in March estimated that the store would open sometime in April, however multiple structural problems and mold have resulted in a delay for Apple's move into the location. When the store eventually opens, the location will mark Apple's 14th in the country, following stores in Düsseldorf, Berlin, and Frankfurt.