A new photo may indicate that Apple is nearing the grand opening of its long delayed retail store in Hanover, Germany, reports iFun.de [Google Translation]. The photo shows the building's partially constructed internals with an exposed Apple logo on the right side of its entrance, with a flag pole also positioned over the left door.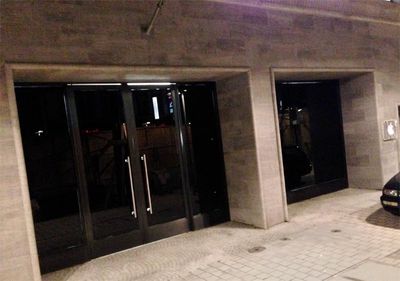 Furthermore, the layout of the location in question is similar to that of the Apple Store Opéra in Paris, France, which boasts similar features and has become known as as one of the company's most visually appealing locations.
It is likely that Apple's Hanover location will open sometime in April, which would mark one year after the company put up its traditional plain black barricades to begin progress on the store. The store will also mark Apple's 14th location in the country, which includes stores in Düsseldorf, Berlin, and Frankfurt.
Apple announced during its financial results conference call for the third quarter of 2013 that it would be building over 30 new stores in fiscal 2014, with 2/3 of those stores to be located outside of the United States. Apple also plans to remodel 20 stores over the course of the year.