Pegatron Reportedly Receives 15% of 4.7-Inch iPhone 6 Orders Ahead of September Launch
According to a new report from Taiwan's Industrial and Commercial Times (Google Translate, via Mac Otakara), Apple supplier Pegatron has received 15% of the orders for Apple's upcoming 4.7-inch iPhone 6 ahead of the device's launch this September. The report also notes that Pegatron will produce a total of 50 million iPhones this year, which includes iPhone 6, iPhone 5c, and iPhone 4S units.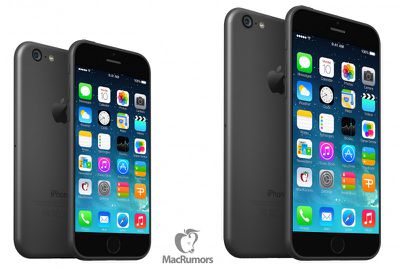 The report contrasts a story from Taiwan's Liberty Times in January, which stated that half of all iPhone 6 orders were expected to go to Pegatron. A report last month also noted that Foxconn was preparing for iPhone 6 production in the second quarter of this year at its new Kunshan, China plant, as the company has recruited new workers in China to meet the desired number of orders. In addition to Pegatron, fellow Apple supplier Foxconn is also likely to aide with production.
Last year, Apple shifted iPhone 5c production to Pegatron in order to improve supply chain risk management, allowing Apple to balance its supply chain and minimize the risk of potential supply chain disasters.
Apple is expected to launch the iPhone 6 in two different screen sizes of 4.7-inches and 5.5-inches. The 4.7-inch iPhone 6 will likely ship ahead of the 5.5-inch version, as Apple attempts to solve issues with the latter's display and battery. Aside from a larger screen, Apple's next-generation iPhone is expected to include a thinner profile, a faster A8 processor, and an improved camera.