An Apple Retail Store is set to open in Düsseldorf, Germany this Saturday, December 14 reports Macerkopf [Google Translate]. The company originally posted job listings for the new location this past March. Düsseldorf is best known as an international business hub, playing host to around 20% of the world's major trade fairs.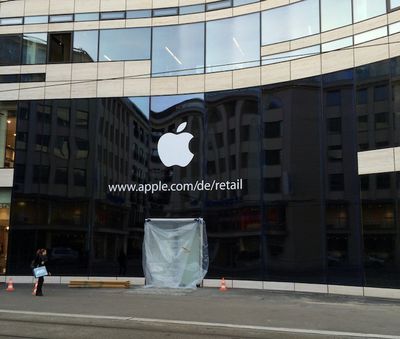 Notably, Apple also opened a stunning new store in the German capital of Berlin this past May, with a store in Hanover also reportedly in the works as of last April. In total, the new retail location in Düsseldorf marks Apple's 13th retail store in the country.
Apple reported during its fourth quarter earnings call that its retail stores made $4.5 billion in revenue in Q4 2013, with 30 new stores coming in fiscal 2014. Two-thirds of those new stores will be located outside of the United States, and Apple plans to remodel an additional 20 stores over the course of the year.