Jony Ive Discusses Design Philosophy, Relationship with Steve Jobs, and Future of Apple in New Interview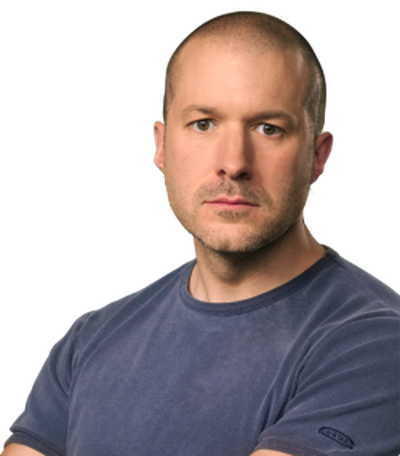 In a lengthy interview with The Sunday Times, Apple's Senior Vice President of Design Jonathan Ive discussed a number of topics including his philosophy on design and collaboration, the strong relationship he had with former Apple CEO Steve Jobs, and the future of Apple along with thoughts on new product categories.
Speaking on his approach to design, Ive stated that he starts on a project by imagining what "a new kind of product should be and what it should do," revealing that his design team consists of 15 people from the United States, New Zealand, Japan, Australia and Britain. Ive added that the majority of work amongst his team happens in his office, which consists of computer controlled cutting machines and a large wooden bench that resembles a Genius Bar for new products and prototypes.
Ive also discussed his tried-and-true approach of perfecting a product's design:
[Ive] spent "months and months and months" working out the exact shape of the stand of the desktop iMac computer because "it's very hard to design something that you almost do not see because it just seems so obvious, natural, and inevitable." When he has finished a product, even one as fresh and iconic as the white headphones that came with the first iPod, he is haunted by the idea: could I have done it better? "It's an affliction designers are cursed with," Ive frowns.
On the topic of his late friend and former Apple CEO Steve Jobs, Ive spoke out against the negative comments about Jobs' tough management style, stating that the former CEO had unique characteristics which led to great work:
So much has been written about Steve, and I don't recognize my friend in much of it. Yes, he had a surgically precise opinion. Yes, it could sting. Yes, he constantly questioned. 'Is this good enough? Is this right?' But he was so clever. His ideas were bold and magnificent. They could suck the air from the room. And when the ideas didn't come, he decided to believe we would eventually make something great. And oh, the joy of getting there!
When asked about wearable technology and whether Apple will make an iWatch smart watch, Ive replied that there are "obviously rumors about [Apple] working on one", but stated that he would "obviously" not be talking about the subject, likening the rumors surrounding the iWatch to "a game of chess." Recent reports have pointed to Apple currently developing such a device to be revealed later this year, which may include health-tracking features and integration with other iOS devices.
Finally, Ive answered as to whether he'd stop working at Apple if the company could no longer make innovative products, and gave his optimistic vision for the future:
"Yes. I'd stop. I'd make things for myself, for my friends at home instead. The bar needs to be high." But, he adds: "I don't think that will happen. We are at the beginning of a remarkable time, when a remarkable number of products will be developed. When you think about technology and what it has enabled us to do so far, and what it will enable us to do in the future, we're not even close to any kind of limit. It's still so, so new."
Traditionally a quiet figure, Ive has been very instrumental in Apple's success since assuming his role after the return of Steve Jobs in 1997, designing some of Apple's most successful products including the iMac, MacBook Pro, MacBook Air, iPod, iPhone, and iPad.
Currently, he leads Apple's Industrial Design Group and oversees the company's Human Interface division, a position he took in October 2012 after then-Senior Vice President of iOS Software Scott Forstall left the company. Ive also directed the effort behind iOS 7, which was released last September and featured a completely new design in addition to various other tweaks.