Rumored 'Healthbook' App for iOS 8 Suggests Significant Health Component to iWatch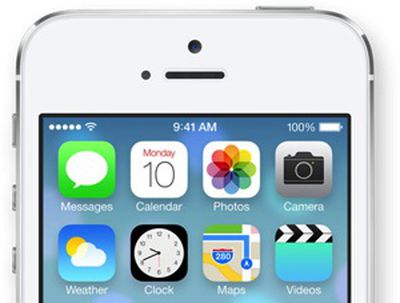 Apple is developing a new app expected to be released alongside iOS 8 that collects and organizes information and data points related to the users health, including fitness statistics from the new M7 processor in the iPhone 5s, and possibly other data collected from a new wearable product, reports 9to5Mac.
The app, reportedly called Healthbook, will be a preinstalled app that can track data points including a user's blood pressure, hydration, heart rate and potentially other statistics like glucose levels. It could also remind users to take medications at certain times during the day.
The "Healthbook" application is said to take multiple user interface cues from Apple's own Passbook app, which is software for storing loyalty cards, coupons, and other materials normally stored in physical wallets.

The new health and fitness application's interface is a stack of cards that can be easily swiped between. Each card represents a different fitness or health data point. The prototype logo for "Healthbook" is similar to Passbook's icon, but it is adorned with graphics representing vital signs.
9to5Mac also reports that Apple is designing iOS 8 with the iWatch in mind, saying that sources suggest the iWatch and iPhone will be "heavily reliant" on each other for health tracking. The iWatch will also include some mapping abilities as well.
The site suggests that the iWatch will include the ability to measure statistics that the Healthbook app can measure -- including glucose levels and heart rate -- though nothing concrete is known. It does say that sources suggest Apple has been able to combine several different health sensors into one chipset in order to make them all smaller.
Apple is also working on significant new features for its Maps app, including transit directions, though that feature still has significant amounts of work to be done and is not a "lock" to be included in iOS 8, claims the site.
The New York Times reported earlier today that several Apple executives met with the FDA last month to discuss mobile medical applications. One expert said the meeting could be "to get the lay of the land for regulatory pathways with medical devices and apps" or "that Apple has been trying to push something through the F.D.A. for a while and they've had hangups."
Apple has made a number of health-related hires in the past year, including employees with expertise in health sensors and other mobile health devices.
iOS 8 is expected to be previewed at WWDC in June, while the iWatch -- which 9to5Mac says is "well into development" -- and new models of the iPhone are expected in the second half of the year.