Apple Asks Supreme Court to Curb Patent Abuse Amid New $2 Billion Patent Lawsuit
Apple is joining Google and 13 other companies in a combined effort to curb frivolous lawsuits from patent holding companies, reports Bloomberg. Speaking to the Supreme Court justices, Apple said it has been sued 92 times by patent companies in the last two years. It currently has 228 unresolved patent claims and employs two lawyers who are dedicated to responding to royalty demands.
Google, joined by 13 other companies, told the justices that patent-assertion entities have an unfair advantage because they don't make products of their own, leaving them effectively immune from countersuits.
Apple and the other technology companies are asking the Supreme Court to make it easier for companies to collect attorney's fees when patent holding companies lose infringement lawsuits. This allocation of fees, they argue, would cut down on the number of frivolous suits.
Just as Apple moves to seek judicial assistance in addressing patent abuse in the U.S., German patent holding firm IPCom has filed two patent infringement lawsuits in the German court system that accuse Apple of infringing on cellular technology it owns (via FOSS Patents). Both the European and German patents describe methods of managing priority emergency access when wireless networks are overloaded. Apple could pay more than $2 billion in damages if it loses these legal battles.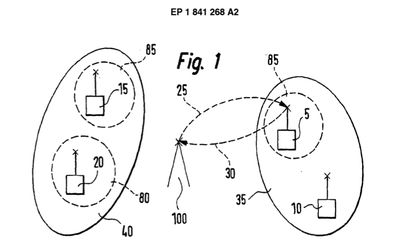 The patent asserted in case no. 2 O 53/12, in which, inter alia, a partial claim of damages amounting to 1.57 billion euros ($2.12 billion), plus prejudgment interest, has been brought, is EP1841268. This patent has recently (on January 22, 2014) been the subject of a validity decision by the European Patent Office, in the first instance.

In case no. 2 O 95/13, in which no quantified damages claims but requests for an accounting and for declaratory judgment of liability for damages have been brought so far, the patent-in-suit is DE19910239, a German patent.
IPCom obtained both patents from German automotive parts company Robert Bosch GmbH. Apple, Nokia, HTC and others asked the European Patent Office to invalidate the European patent, but the EPO denied this request.