iPhone with Sapphire Display Glass Reportedly in Trial Production
Earlier this week, an Apple patent application highlighted Apple's interest in potentially using sapphire as a display glass cover on future iPhones, and according to a new report [Google Translate] from Taiwan's Apple Daily, the company's assembly partner Foxconn has begun trial production on just such a device with an initial run of 100 units.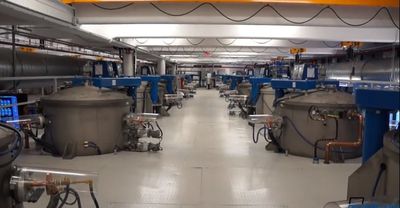 The report notes that while it is a small number of devices, the production does mark a significant step in experimentation with the material on a broader scale for Apple. The report also claims that Apple's sapphire suppliers Synopsys and Bern Optics have made significant investments in cutting machines and other equipment recently, fueling speculation that Apple is ramping up its sapphire usage.
MacRumors
has also heard unconfirmed word that Apple has been working with Swiss company Meyer Burger Technologies to obtain new sapphire cutting machines. Sapphire is currently used to protect the cameras on recent iPhones and the Touch ID fingerprint sensor on the iPhone 5s, but expanding its use to include display cover glass would necessitate a massive increase in sapphire production.
Last November, it was revealed that Apple had struck a deal with GT Advanced Technologies to build a sapphire production facility in Mesa, Arizona. That facility is not yet operational, however, with Apple still hiring its own staff and GT Advanced Technologies recruiting employees to perform the bulk of the work at the facility.
Sapphire has been seen as a potential successor to high-strength glass for display covers, although Corning claims that its Gorilla Glass 3 outperforms sapphire at lower cost. Apple has reportedly experimented with sapphire display covers at one point and found them infeasible, but improvements in the material and production technologies since that time may have convinced the company to revisit the possibility.