Future Smartphone Displays May Use Sapphire Instead of Glass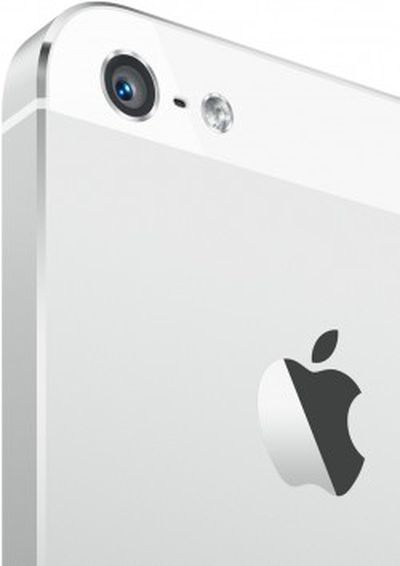 While Apple has received much praise for the aesthetics of its iPhone designs, it has also received criticism over durability issues, with many users unfortunately experiencing the problems with glass displays after dropping their devices onto hard surfaces. The iPhone 4 and 4S in particular have received criticism for their use of glass rear panels in addition to the front panel needed to accommodate the devices' displays.
On the iPhone 5 and fifth-generation iPod touch, Apple began using sapphire crystal to cover the rear camera, providing superior durability and scratch resistance.
Although the surface of the iSight camera is as clear as glass, it's not made of glass. It's actually sapphire crystal, whose hardness is second only to diamond on the scale of transparent materials. That means the surface of the lens is far less likely to scratch.
As MIT Technology Review reports, however, smartphone users may find their entire screens covered by sapphire instead of glass in the relatively near future.
Sapphire, a crystalline form of aluminum oxide, probably won't ever be as cheap as Gorilla Glass, the durable material from Corning that's used to make screens on iPhones and other smartphones. A Gorilla Glass display costs less than $3, while a sapphire display would cost about $30. But that could fall below $20 in a couple of years thanks to increased competition and improving technology, says Eric Virey, an analyst for the market research firm Yole Développement. And since sapphire performs better than glass, that price could make it cheap enough to compete, he says.
Virey says that all major mobile phone makers are considering using sapphire instead of glass, with some high-end smartphones perhaps moving to sapphire as soon as late this year. The report does not, however, address whether Apple is seriously looking at expanding its use of sapphire beyond the camera cover glass.
The report also outlines how cheaper options involving laminating a thin layer of sapphire onto a cheaper material are also under development, moves that could bring the price premium over Gorilla Glass to only three or four times with the potential to come down even further.
Corning is of course not standing still with its Gorilla Glass products either, having announced Gorilla Glass 3 earlier this year. The new glass offers significantly greater strength and scratch resistance than its predecessors and could also be used to make thinner displays.