At the 2013 D23 Expo (via InsideTheMagic), which is a Disney event held for fans, Steve Jobs and other "talented contributors to Disney history" will be honored with a Disney Legends award and a ceremony that will take place on Saturday, August 10 in the Anaheim Convention Center.
Disney Legends is a program that originally began 26 years ago and has awarded people like Muppets creator Jim Henson, actor Robin Williams, and a number of other visionaries in fields like animation and imagineering.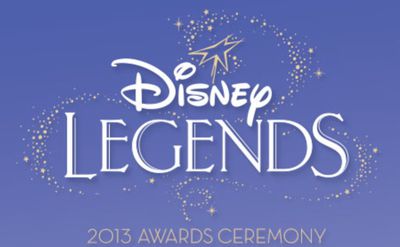 "The Disney Legend Award is our highest and most coveted honor," said Disney Chairman and CEO Bob Iger. "It's reserved for the extraordinary visionaries and artists behind the Disney magic, the men and women who push the limits of innovation and creativity to ensure Disney remains truly special. The eight Legends we honor this year helped create some of our most beloved characters along with exciting new worlds and thrilling attractions. They also entertained millions of people and expanded our definition of what's possible. They are all indelible parts of our legacy, and we are proud to recognize them as true Disney Legends."
Steve Jobs is being recognized for his role at Apple, his "visionary attitude, and penchant for innovation." He is also being recognized for his contributions as an early investor and chief executive of Pixar, and his work on the Disney board of directors.
In addition to Jobs, seven other people will be recognized at the ceremony, including Dick Clark, Billy Crystal, and John Goodman, among others. Honorees will receive a two-foot-tall bronze Disney Legends sculpture that signifies the "imagination, creativity and magic they have brought to the company."