iOS 6 Beta 4 Removes Dedicated YouTube App [Updated]
As noted by several users in our forum, Apple's new iOS 6 Beta 4 just released to developers removes the dedicated YouTube app that has been included on the iPhone operating system since its launch in 2007.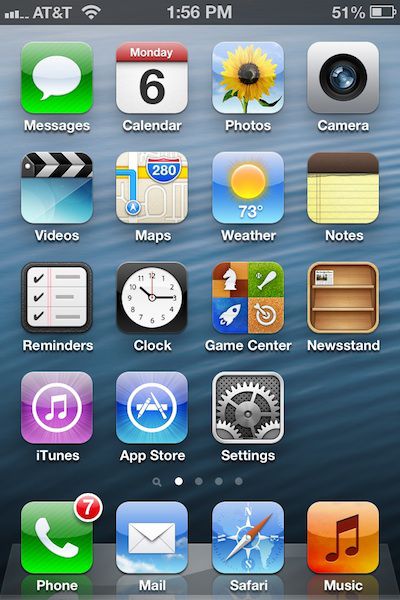 The reason for the removal is unclear, although speculation naturally turns to the strained relationship between Apple and Google. Aside from YouTube, Apple's iOS 6 contains another high-profile departure from Google's services with Apple rolling out its own mapping and navigation service to displace Google.
YouTube videos can still be played through the embedded viewer, but the removal of the dedicated YouTube app marks a significant reduction in the prominence of Google on iOS.
Update: The Verge reports that Apple has issued a statement acknowledging the removal.
Our license to include the YouTube app in iOS has ended, customers can use YouTube in the Safari browser and Google is working on a new YouTube app to be on the App Store.
Update: Peter Kafka from All Things D passes on this statement from YouTube:

We are working with Apple to make sure we have the best possible YouTube experience for iOS users.
(Thanks to Elijah Walsh for screenshot!)