14-Year-Old Discovers iPad Smart Cover Magnets Can Shut Off Implanted Defibrillators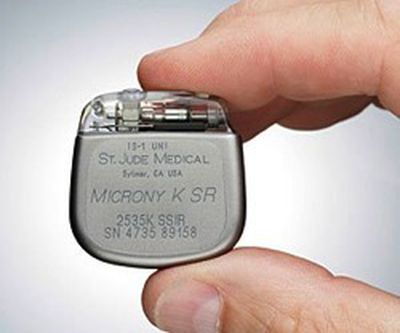 A fourteen-year-old has discovered that the tiny magnets inside the iPad can inadvertently shut off implanted defibrillators if the device is left on the chest, such as might happen if the user falls asleep with the iPad lying on them.
Apple builds magnets into every iPad it sells for use with its Smart Cover accessory.
Gianna Chien made the discovery as part of a science fair project that didn't win first place, but she will be presenting her findings to 8,000 doctors at a meeting of the Heart Rhythm Society in Denver, reports Bloomberg.
The research offers a valuable warning for people with implanted defibrillators, which deliver an electric shock to restart a stopped heart, said John Day, head of heart-rhythm services at Intermountain Medical Center in Murray, Utah, and chairman of the panel that reviews scientific papers to be presented at the Denver meeting.

If a person falls asleep with the iPad2 on the chest, the magnets in the cover can "accidentally turn off" the heart device, said Chien, a high school freshman in Stockton, California, whose father is a doctor. "I definitely think people should be aware. That's why I'm presenting the study."
As a safety measure, implanted defibrillators can be turned off by magnets. The magnets in the iPad are too small to affect implanted defibrillators in normal use but can affect them if held close enough to the chest.
Chien's study found that 30 percent of patients with defibrillators who put iPads on their chest were affected by the device. Most defibrillators will turn back on once the magnet is removed, but some must be reactivated manually causing a potentially life-threatening situation.