Google Chairman Eric Schmidt Says Apple and Google Will Resolve Issues 'the Adult Way'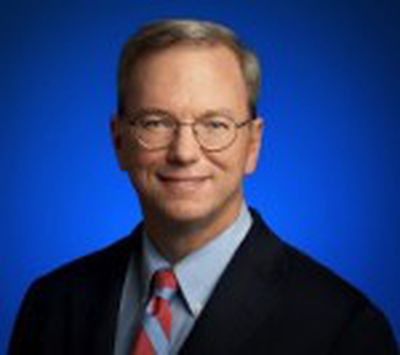 Google Executive Chairman and former CEO Eric Schmidt recently sat down for a wide-ranging interview (subscription required) with The Wall Street Journal and in addressing his company's relationship with Apple noted that the two companies would resolve their issues like adults. He said that while explaining Apple and Google's relationship over the past year, which has included Apple taking Google Maps and YouTube out of iOS.

It's always been on and off. Obviously, we would have preferred them to use our maps. They threw YouTube off the home screen [of iPhones and iPads]. I'm not quite sure why they did that.

The press would like to write the sort of teenage model of competition, which is, 'I have a gun, you have a gun, who shoots first?'

The adult way to run a business is to run it more like a country. They have disputes, yet they've actually been able to have huge trade with each other. They're not sending bombs at each other.

I think both Tim [Cook, Apple's CEO] and Larry [Page, Google's CEO], the sort of successors to Steve [Jobs] and me if you will, have an understanding of this state model. When they and their teams meet, they have just a long list of things to talk about.
Schmidt went on to note that Apple and Google talk about patent litigation and how Apple is currently embroiled in legal drama with Google's Android partners rather than Google itself. He also noted that the litigation would continue for "a while" and that the big loser is not Apple or Google, but a smaller company trying to get an operating system off the ground as they wouldn't have the necessary patent coverage.
Recently, Google updated its Search app to include its Siri competitor. Schmidt tells The Wall Street Journal that Google does, in fact, list Siri as an example of the future "non-conforming to the Web" competition. Google also has Safari-competitor Chrome available in the App Store and is reportedly moving closer to submitting Google Maps for iOS.