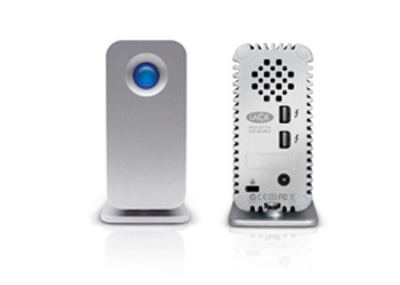 LaCie has announced a new addition to its Little Big Disk line with a pair of RAID'd SATA III solid state drives in either 512GB or 1TB total capacity. The company positions the drives towards "the creative pro on the go", supporting either RAID 1 for security, or RAID 0 for extra speed.
Today, LaCie announced that the Little Big Disk Thunderbolt Series, design by Neil Poulton, now features SATA III SSDs (6Gb/s interface). With read speeds up to 635MB/s, the LaCie Little Big Disk is the fastest portable Thunderbolt solution on the market. It can transfer a 50GB project in less than two minutes or edit six uncompressed 422 streams at the same time. A game changer for content creators and professional users – the LaCie Little Big Disk delivers fibre channel rackmount speeds in a portable solution.
The SSD models include one Thunderbolt cable and are priced at $699 for the 512GB model, and $999 for the 1TB model.