Apple to Drop iPhone 3GS, Introduce 8 GB iPhone 4S Next Week?
The Telegraph reports that Apple is likely to drop the iPhone 3GS from its lineup once the company introduces the iPhone 5 next week, leaving room for the iPhone 4 to slide down to the free-on-contract price point currently occupied by the iPhone 3GS. The report also indicates that Apple may introduce an 8 GB version of the iPhone 4S to occupy a middle price point as the company did last year with the iPhone 4.
The new update will mean that the 8GB version of the iPhone 4 will be the entry-level iPhone, probably given away free on £20 per month contracts, as the 3GS is currently. Sources close to retailers also suggested that an 8GB version of the 4S could be introduced.
According to the report, Apple will be releasing the iPhone 5 with three different capacities, presumably the same 16 GB/32 GB/64 GB lineup seen with the current iPhone 4S.
It would certainly not be a surprise for Apple to discontinue the iPhone 3GS in order to keep its iPhone family at three separate devices with the cheapest being offered for free on contract. Shifting the iPhone 4 into the position currently held by the iPhone 3GS would also give more carriers the ability to offer a free iPhone, as the iPhone 4 is available in both GSM and CDMA versions while the iPhone 3GS is only available as a GSM device.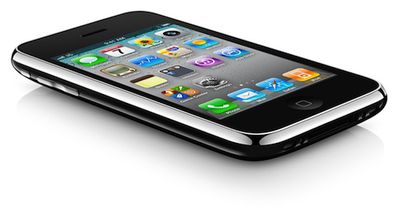 The iPhone 3GS would likely be most missed by contract-free customers, prevalent in high numbers in many emerging markets. Apple currently sells the unlocked, contract-free iPhone 3GS for $375 in the United States and at somewhat higher prices elsewhere such as 2888 yuan ($455) in China, and it could presumably drop that price even further if it elected to continue offering the device alongside the three other iPhone models.