AirPods and AirPower: Everything We Know
Apple Releases iOS 6 Beta 2 to Developers
Apple has released an over-the-air update to the iOS 6 Beta which was
first released
after the WWDC keynote on June 11. The update weighs in at 332MB for iPhone 4S users.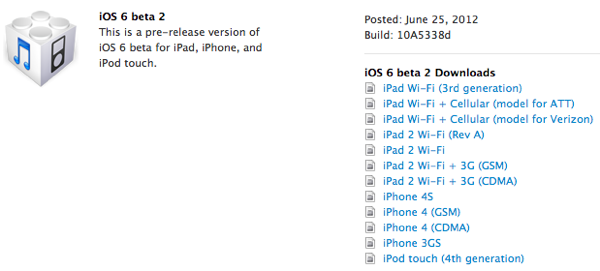 Beta 2 has a build number of 10A5338d, up from Beta 1's build number of 10A5316k. Apple also released Xcode 4.5 Developer Preview 2 and Apple TV Software beta 2.
Setting icon gears rotate while downloading.