iTunes in the Cloud for Movies Matches Digital Copies Included with Disc Purchases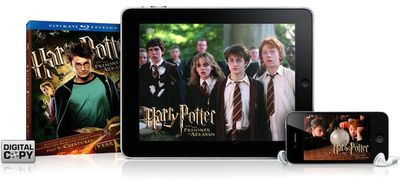 Tech of the Hub notes (via Wired) that the new upgrades to the iTunes in the Cloud services to include movies purchased from the iTunes Store have another benefit: matching of iTunes Digital Copies that are sometimes included with the purchase of films on DVD or Blu-ray.
I purchased the 2009 release of Star Trek on Blu-ray which came with a digital copy on an additional physical disc. A while ago, I loaded that digital copy on my iMac. [...] I can now stream the movie directly from Apple's cloud. Star Trek shows up under my purchased titles and the iCloud icon appears with it.
The feature is of course limited to those films which are currently available through the iTunes Store, but for those that are it provides a convenient way to access bundled digital copies from any iCloud-connected Apple device.